Kimberly Casey and Daryl Judy of WFP Show Spectacular New Construction on Capitol Hill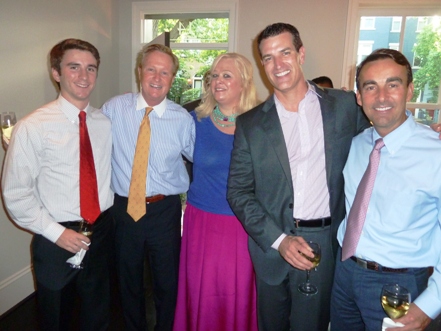 Looking for a new home in historic Capitol Hill? Kimberly Casey and Daryl Judy of Washington Fine Properties (WFP) have found the place.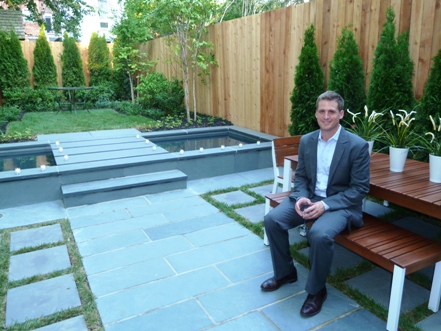 Ditto Residential designed this contemporary home with attention to all the quality details the discriminating buyer wants for a spacious, inviting home. "We used the finest materials, and extended them out onto the 50-foot private terraced rear garden, made with custom cut Brazilian dark slate," says Martin Ditto.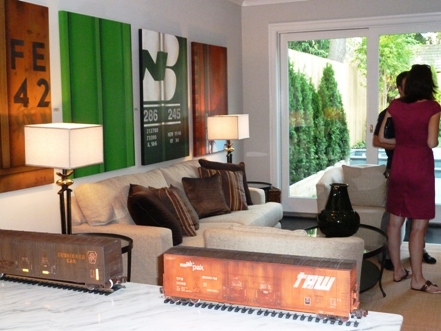 The property has 3,700 square feet of living space on three floors, a sunroom and roof terrace plus a bonus room on the lower level. Nine-and-a-half foot ceilings on the first and second level, marble tile in the bathrooms, a Viking 48 inch professional range in the kitchen, two wet bars, large gas fireplace and skylights … just a few of the designer touches.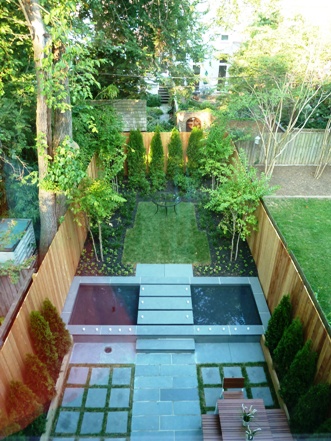 As they do with each property they offer, Kimberly and Daryl go the extra mile for their clients. "We love what we do and we take the time to plan what will give the property its best exposure to as many potential buyers as possible, says Kimberly. "This is an exceptional new home with a truly perfect floor plan so we were excited to showcase it to as many people as possible. The developer is thrilled with all the marketing we have done – no other agent or company has ever given his brand this level of exposure."
Creating the perfect family setting, which incidentally showcases an extraordinary layout for entertaining, Kimberly and Daryl invited 300 of their closest friends, clients and business associates for cocktails to debut the home last Wednesday evening. After that event, they had another cocktail party on Thursday for the neighbors and held it open both on Saturday and Sunday.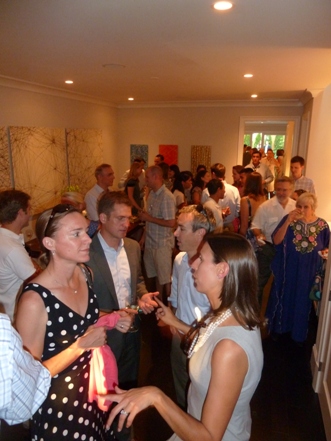 Together with The Art Registry, they filled the stunning space with exclusive art, many pieces by local artists. "We worked six months on finding just the right art for this property," says Jill Lubar of The Art Registry "Everything's for sale."
As guests mingled and checked out the three floors of living space, Kimberly and Daryl chatted with colleagues, friends and clients.
For more information on this extraordinary property listed at $1,850,000 and for a virtual tour, click here.