Kevin Carlson on Balance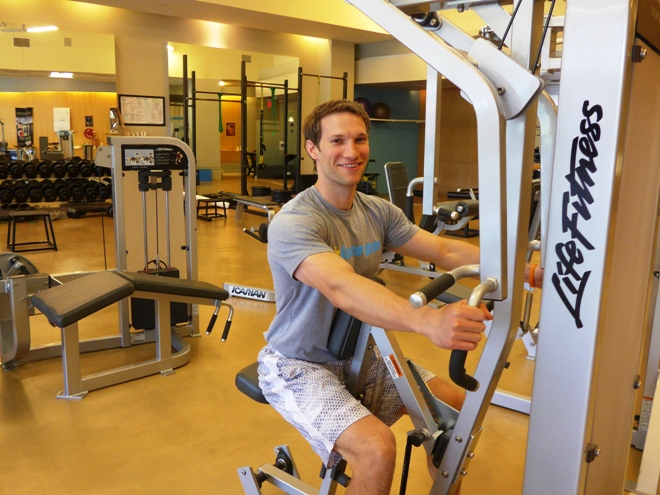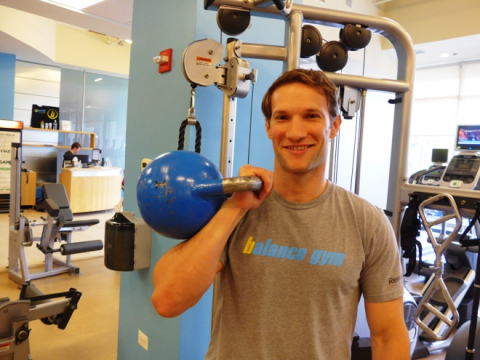 If you ask Kevin Carlson what it takes for a fitness program to be effective, he'll stress the education of the trainer and the culture of the gym. In DC and at Balance Gym for the past year and a half, Kevin has trained at the high school and college level and has clients from 7 to 70 plus. "It's so important to get good training," he says. "Everyone thinks they can be a personal trainer, the profession gets a bad name."
Helping people and teaching them how to be physically active and move properly is the reason Kevin got into the field. What he wants to get across is simple: "Just like any other profession, not all personal trainers are created equal and the market has become quite saturated lately. With the right person you can see tremendous results. Unfortunately, certified doesn't equal qualified."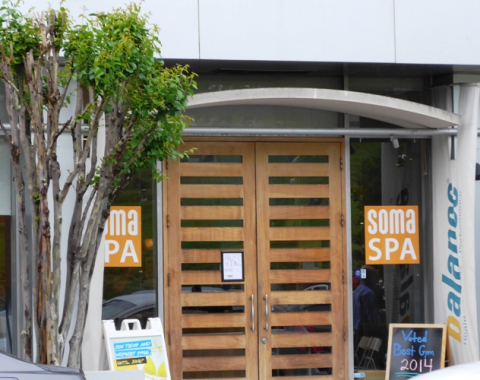 With an holistic approach, Kevin emphasizes being healthy as a lifestyle, not a gym workout once or twice a week. Adopting healthy habits both in and out of the gym is the only way to see the results you want.
After a tour of Balance Gym, which include a recent 5,000 square foot addition in the basement, Kevin was quick to add, "This is one of the best gyms around. When the addition was completed and members wanted a change, it was quickly made. The people here have a voice. With the company's commitment to community events, the place also has a great family atmosphere."
In addition to a full service gym dedicated to weight loss, functional training, sports conditioning, Pilates, strength training, and post rehabilitation, the facility has Soma Spa upstairs, with its luxurious environment, a relaxing getaway with experienced therapists and estheticians.
"Blast through your comfort zone," a smiling Kevin advises as he resumes his own workout.
Balance Gym is located at 2121 Wisconsin Avenue. Tel. 202 965.2121