Kerry Addresses CARE Leaders: Chelsea Clinton and Barbara Bush Upcoming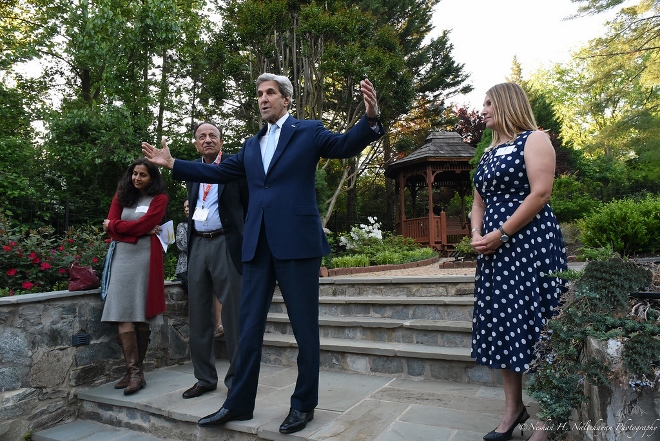 Former U.S. Secretary of State John Kerry welcomed new CARE Chief Operating Officer Heather Higginbottom at the home of board member Ranvir Trehan and his wife Adarsh in McLean, Va, last week. She will report to CARE CEO Michelle Nunn.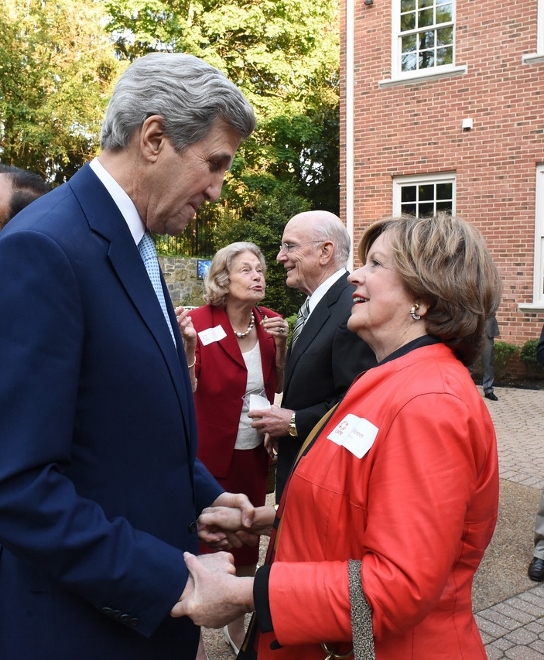 With more than 20 million people facing famine conditions and tens of millions still displaced by conflict, Kerry's remarks were timely and urgent, said Higginbottom.
"What we do with our charity, with our projection of universal values and our commitment to helping people, is not just altruism. It's helpful, it's charity, but guess what? It's serving the interests of our nation because there's no 'over there' anymore," the former Senator and longtime Georgetown resident said.
Deep budget cuts at the State Department which would greatly affect international aid and lifesaving work have been proposed by the current Administration.
CARE is holding it 2017 conference May 22-24 at the Mead Center for American Theater in Washington, D.C.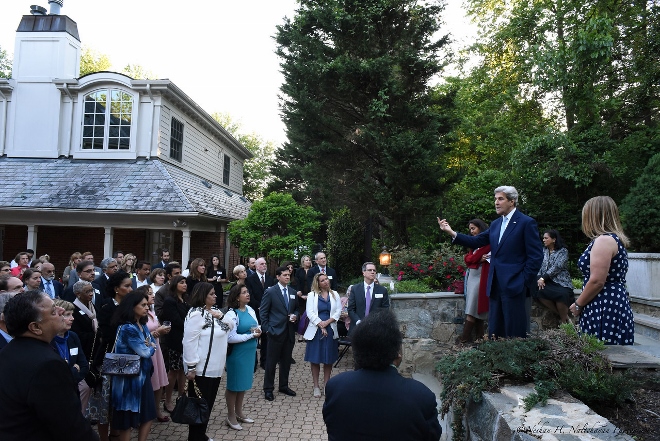 Chelsea Clinton, Barbara Bush of Global Health Corps, U.S. Secretary of Transportation Elaine Chao and other leaders will join CARE CEO Nunn at the conference. More information is here: www.careconference.org.
After returning from his military service in Vietnam, Kerry worked for CARE. Higginbottom, who previously had been in the administration of President Barack Obama as U.S. Deputy Secretary of State for Management and Resources, started her early career as a key legislative staffer for then-Senator Kerry.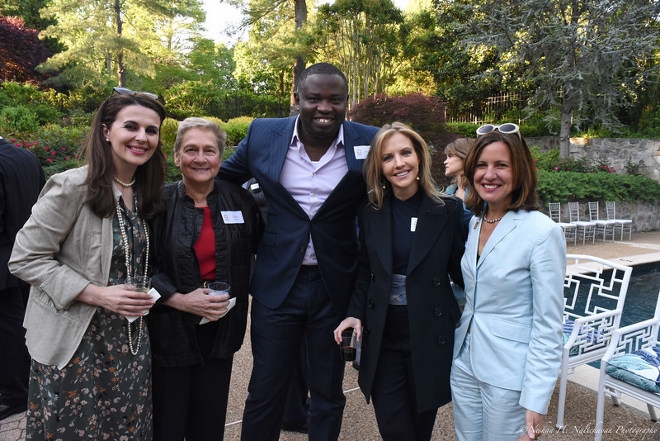 Among the McLean event greeters and guests were Veena Trehan (daughter of Ranvir); Kosovo Ambassador Vlora Citaku; Laura Liswood, secretary general of the Council of Women Leaders; CNN's Michelle Kosinski; philanthropic activist Colleen Nunn; Fredrick Anyanwu, associate vice president, Resource Development at CARE; D.C. Democrat leader Christine Warnke; and Beth Solomon, CARE managing director of external affairs.