The Kennedy Center Hosts The Second City's Generation Gap Series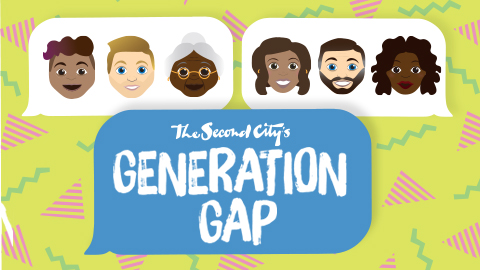 Chicago comedy institution The Second City will present a new show created for Kennedy Center audiences. From the Greatest Generation to the latest generation, The Second City's twelve-week summer run of Generation Gap…Or, How Many Millennials Does It Take to Teach a Baby Boomer to Text Generation X? takes you on a satirical crash course spanning miscommunications, careers, dating, and more in this two-act, interactive new spin on the age-old battle of the ages.
Enjoy performances through Sunday, August 12, 2018.
Want to join in on the fun? The Second City is offering three workshops for all skill levels July 21 & 22! Learn the basics with Intro to Improv Fundamentals.Take it to the next level with Character Generator. Or get the tools to be the next Seinfeld in So,You Want to Try Stand-Up.
This performance contains some strong language and is recommended for ages 16 and up.
Performance Timing: Act One - 44 min.; Intermission - 17 min.; Act Two - 44 min.
Purchase tickets here.
*/