Katherine's Top 40 Healthy Holiday Tips - Listen to the Podcast!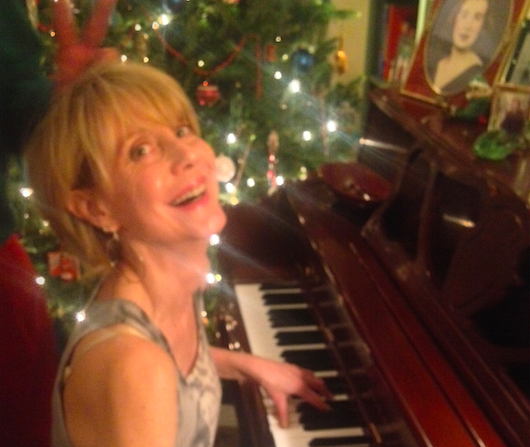 Personalize your favorite strategies for enjoying yourself while staying healthy and fit through the holiday season. Listen to my "Top 40 Diet Simple Mental Tricks, Substitutions, Habits & Inspirations for the Holidays" on The Boost Podcast with Elena Lipson - and me!
The holidays are a time for celebrating life and for bringing friends and families together. They also mean many opportunities for socializing, eating and drinking. My belief is that you can do it all, have fun, feel great and still stay in shape and good health during the holidays with just a little planning and support. Besides, what's the alternative?
Even if you've mastered your daily routine of self-care, the holidays present new challenges like travel, crazy schedules, fattening delicious foods everywhere, increased family, friends and work obligations and pressures.
On "The Boost Podcast," I remind you, among other things, that you can eat with abandon, even your favorite holiday foods like peppermint bark or potato pancakes, you can sleep more, reward yourself with sexy lingerie or a massage, go to great parties. In fact, you should!