Karen and Bill Sonneborn Host the Georgetown Patrons' Party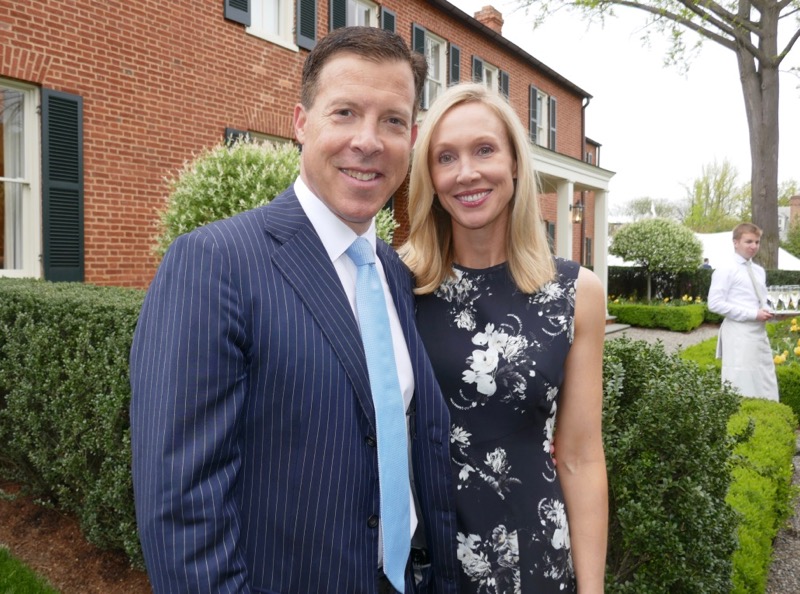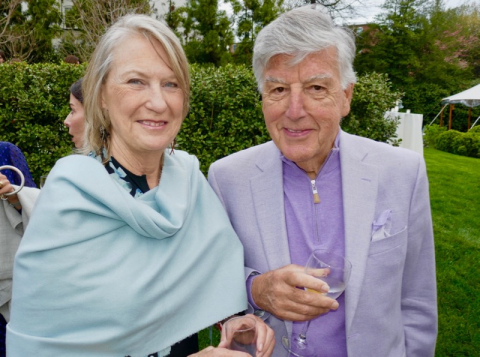 "It all started when my mother wanted to help the Georgetown Ministry," explained Belinda Winslow. It was 2001 and the Grande Dame of Georgetown told her friend, "Kitty, you're going to have a party!" "You can't say no to Frida Burling," was best-selling author Kelley's predictable response.
Since then, Georgetowners have thrown a Patrons' Party every spring at a prominent residence to kick off the annual Georgetown House Tour. The event benefits St. John's ministries to homeless adults and children, the unemployed, senior citizens, and young children in DC schools.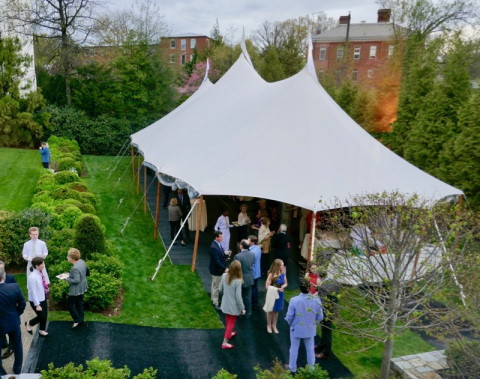 This year's gracious hosts, Karen and Bill Sonneborn welcomed patrons, friends and neighbors to their historic home, the Williams-Addison House, also known as the Friendly Estate, where Pultizer Prize-winning former editor of the Washington Post, Alfred Friendly and his wife once lived.
Cocktails and passed hors d'oeuvres were served in the tented garden as guests mingled and peeked into the charming guest house on the elegantly landscaped estate.
Four renowned Washington DC-based architects and designers will lead panel discussios during the Georgetown House Tour this Saturday, April 28th. Christian Zapatka, Deborah Winsor, Dale Overmyer and Frank Randolph will share their inspirations and challenges working in and around historical homes.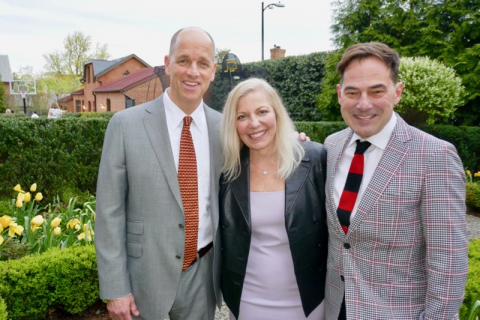 Tickets to the Georgetown House Tour can be purchased here.