Kahn Statue Unveiled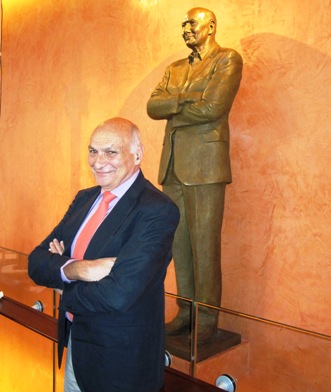 Michael Kahn is an icon in the theatre and this year led the Shakespeare Theatre of Washington to receive a Tony award as best regional theatre. This past Sunday was Michael's birthday and to celebrate a life-size statue of Michael was unveiled at the Harman theatre with much fanfare and fun.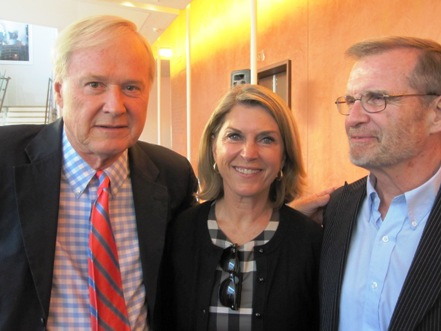 Michael is world renowned as one of the best interpreters of Shakespeare's work and has received accolades for his directing in the United States from Broadway to Dallas to Washington, D.C. and everywhere in between.
Last year was a milestone for Washington and for Michael. He received the prestigious Will Award at the theatre's annual Gala celebrating his 25 years at the Shakespeare and his commitment to the District of Columbia.
Michael was Chair of the Drama department at Julliard for many years and now teaches master classes there. He has worked with, taught and directed many stars over the years including the likes of Annette Bening, Helen Mirren, Robin Williams, James Earl Jones and so many more. He is also credited with helping to revive downtown D.C. when he moved the Shakespeare Theatre Company (STC) to the Lansburgh when there was little else in the area. With his Board of Directors he then raised the funds to build the spectacular Harman Hall.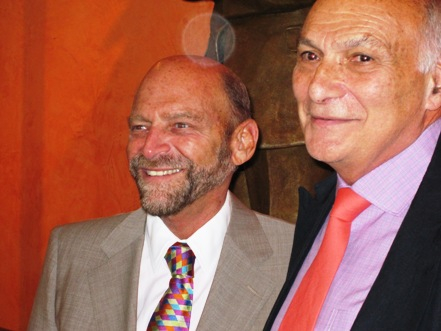 This new statue now and forever stands in the second floor atrium of the Harman as an incredible lasting tribute to the man who put the STC on the map. I must admit Michael is the first person I know to have a statue sculpted in his honor while he is still alive and working. And lest anyone forget his next directorial effort, The Government Inspector, will be opening next week.
The statue unveiling was a fun birthday party with many of Michael's close friends and supporters of the theatre in attendance. Michael Klein, the Chairman of the STC Board, acted as Master of Ceremonies and the talented Nancy Anderson entertained.
Next time you are at the Harman for an evening of theater make sure you look for the statue of Michael. He kidded that since it is opposite the bar he should be getting free drinks from now on since all the bartenders will be able to recognize him. I kidded him that years from now people may think the statue is actually of William Shakespeare.