K Silve 'Found Meditations' at Susan Calloway Through November 16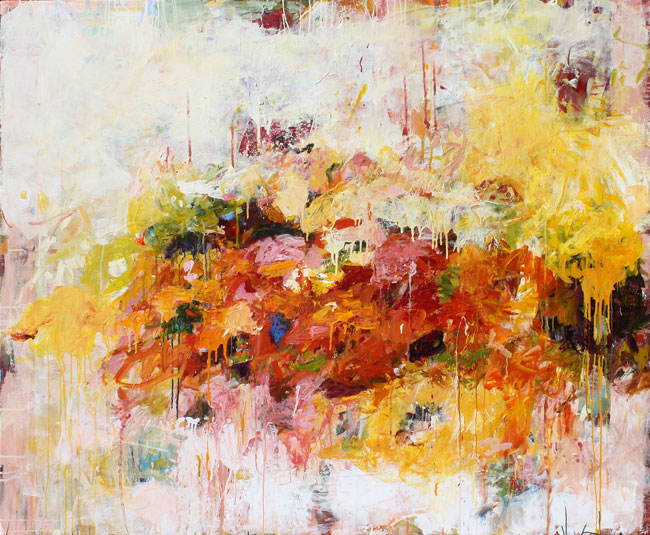 K Silve's intuitive and deliberate acrylic paintings unfold through layers of lush colors, aggressive brushwork and drips which push and pull off the sides of her canvases. Her paintings are based on momentary synaesthetic impressions of interactions with nature. Silve's color choices are rooted in the natural world, something she developed at the beginning of her career while studying in Aix-en-Provence, France.
She has exhibited her work extensively in solo and group shows. The exhibition "Found Meditations" at Susan Calloway Fine Arts Gellery features recent abstract canvas and paper works by K Silve is on view now through November 16, 2013.
Susan Calloway Fine Arts is located at 1643 Wisconsin Avenue. Tel: 202.965.4601