Just what friends are for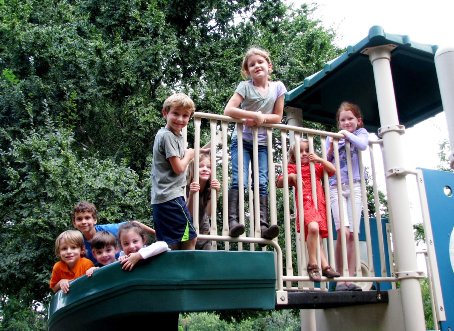 Friends of Rose Park (FORP) invites you to attend their annual fall fundraising this Thursday, Oct. 6, 2011. The event is graciously hosted by Dr. James D'Orta from 6:30 pm-8:30 pm at 3032 N Street. For ticket information please visit www.roseparkdc.org
The event will benefit the FORP dedicated mission of raising necessary funds for maintenance and additional improvements for parkland shared by D.C. Department of Parks and Recreation and the National Park Service.
Using private donations, mostly from the neighborhood, FORP maintains and improves the grounds, host events in the park and undertakes major capital improvement projects.
Rose Park with its rich social and recreational history, continues to grow from the generosity of generations of community spirit.
Rose Park is bounded on the north by 26th Street, south at M Street, west by 27th and O Streets and east by Rock Creek Parkway.
See you in the park!