Julia Child's Georgetown Home For Sale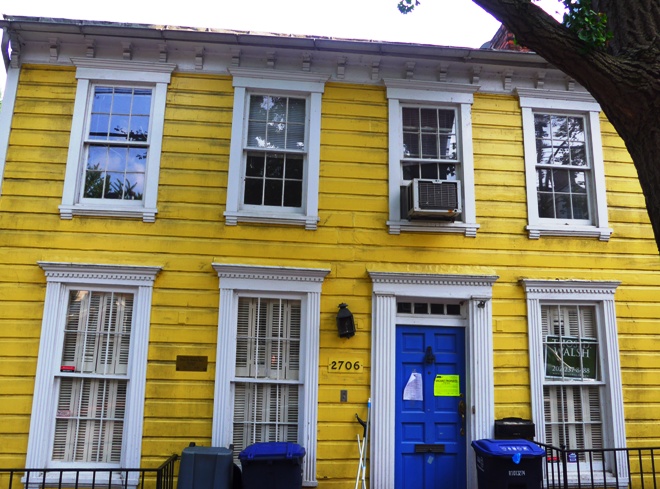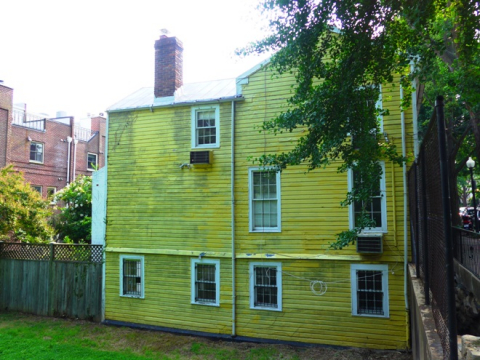 On the edge of Rose Park sits the former residence of legendary American chef Julia Child. Currently described as a vacant property, the bright yellow colonial wood frame house with blue shutters, listed by Keith Carr and Thos D. Walsh for $1.1 million, is being sold "AS IS."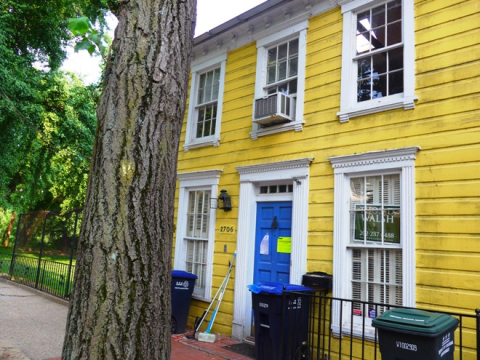 Originally built right after the Civil War by Edgar Murphy, an African American carpenter, the 1,497 square foot property has four stories, three bedrooms and two and-a-half baths.
The chef and her husband occupied the historic house in the late 1940s and again in 1956 when they returned from France. Child gave cooking lessons in the kitchen. Incidentally, her nieghbor, "architect Hugh Newell Jacobsen designed her kitchen ... if it still survives," says Simon Jacobsen.
As of June 30, 2015, the home is cited by DC Department of Consumer and Regulatory Affiars for "excessive vegetative growth along the rear fence line."