Joynt jumps to Washingtonian as columnist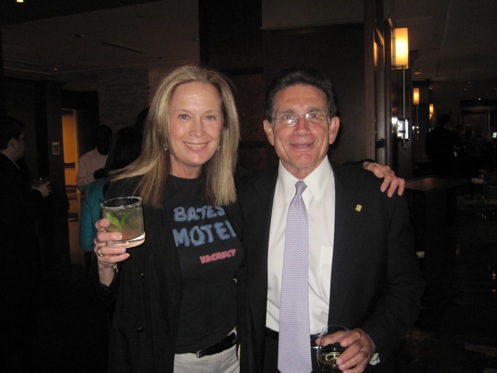 Carol Joynt—noted Georgetown author and blogger, whose journalism career has included roles with Walter Cronkite, Charlie Rose, Ted Koppel, and Larry King—will join Washingtonian magazine, covering personalities and culture.
"It's great to be employed, and especially by a publication with the reputation and longevity of Washingtonian. Plus, Garrett Graff, the editor, and Cathy Williams, the publisher, are an exciting and young duo with compelling plans for the future. So, I'm enthused," Joynt said.
A former CNN producer who ran Georgetown's iconic Nathans tavern after the death of her husband in 1997 for 13 years, Joynt brought live broadcast journalism to Georgetown with the Q&A Cafe, in which interviewed local newsmakers such as Valerie Plame Wilson, Vernon Jordan, Tim Russert, Mark Warner, Mayor Vincent Gray and others.
Joynt says Washingtonian is open to finding a way for her to continue to do the show and to use the transcripts in the magazine. "There's much to explore in this regard," she said.
In her blog, Joynt cited the No. 1 choice on her wish list when she started job-hunting: "Mail order bride to a Texas oil baron."
"I haven't set aside that goal!" she said.
Earlier this year, she published a well-received memoir, Innocent Spouse, about her years running Nathans and the tax-fraud problems her husband left behind. As always, Joynt was forthcoming and funny in an interview with The Georgetown Dish as the book launched. Joynt joins longtime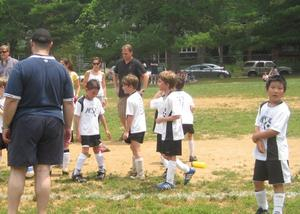 WUSA sportscaster Brett Haber at Washingtonian. Haber is an ivy-educated, Emmy-award winning sports anchor at WUSA who spoke with The Georgetown Dish earlier this year. He will provide sports commentary and host regular chats on Washingtonian.com as well as report for the magazine. Haber will step down as WUSA sports anchor but continue at the Tennis Channel in a new position, according to Washingtonian. Haber's wife, Jennifer Haber, is a senior executive at communications firm Qorvis.