Joyeuse Fête à Maman!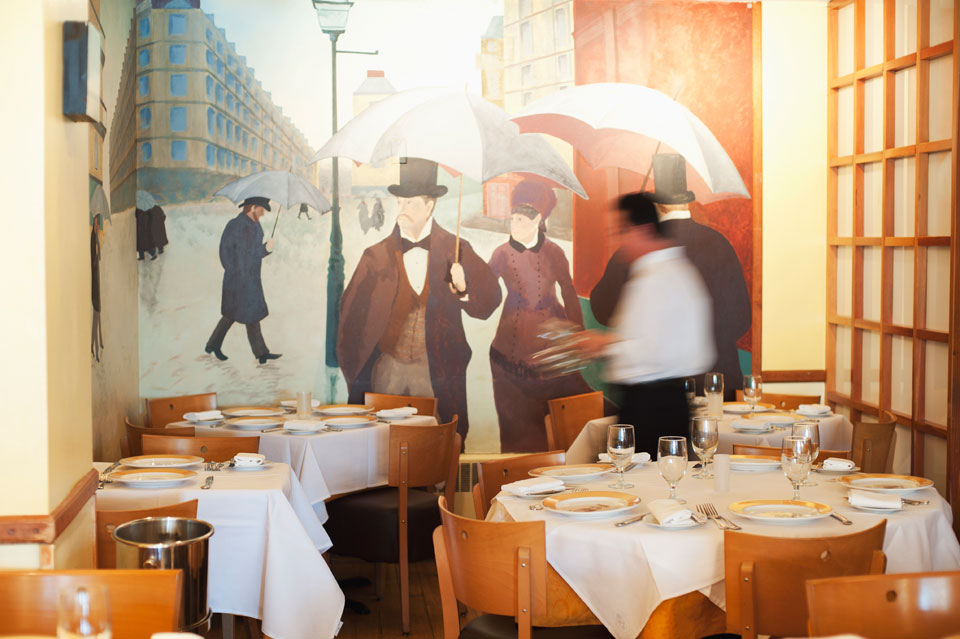 George Vetsch, Chef de Cuisine at Bistrot Lepic & Wine Bar has prepared a very special Mother's Day menu for the whole family!
For reservations, call 202 333.0111. Bistrot Lepic & Wine Bar is located at 1736 Wisconsin Avenue in Georgetown.
Dimanche, 10 Mai 2015
Amuse Bouche
Chilled asparagus soup, Prosciutto parmesan flan
Entrées
Minestrone soupe, confit de lapin
Spring vegetable Minestrone with rabbit confit
Salade de chou-fleur et brocoli
Cauliflower and broccoli salad with sweet peppers, raisins, apricot and Mimolette with aged white Balsamic
Tartelette de foie gras (+$5)
Homemade foie gras "tartelette", tomato and mango tart with honey vinegar
Mille feuille de gravlax
Salmon gravlax mousse on avocado "mille-feuilles"
Plats Principaux
Caille farcie rôtie
Roasted stuffed quail on tomato, asparagus risotto with fresh artichoke
Dover Sole, sauce Champagne (+$10)
Dover Sole filet in a saffron Champagne sauce with salmon caviar, orange braised endive and forbidden black rice
Trio de filets poëllés, sauce au morilles
Beef, veal and pork tenderloin pan-seared on green pea mousse with morel sauce Potato horseradish croquettes
Assiette végétarienne
Vegan ratatouille with raisin, pine nuts and balsamic served with citrus risotto fritters
Fromage
Assiette de fromage (+$8)
Appenzeller cheese turnover with apricots, Saint André and Mount Top Blue Goat cheese
Desserts
Assiette de petit fours
Homemade raspberry almond petit fours, chocolate sorbet and berry Zabaglione
$49 pp
Kid's Menu
(under 12 years old)
Small Pizza with Tomato sauce, Asparagus, Salami and Swiss Cheese
♠
Chicken "Cordon Bleu" with Ratatouille, French Fries
♠
Assiette de petits fours
Served with chocolate sorbet
$ 30 pp