Josh and Lisa Bernstein Host Georgetowners in the Spirit of Betsy Cooley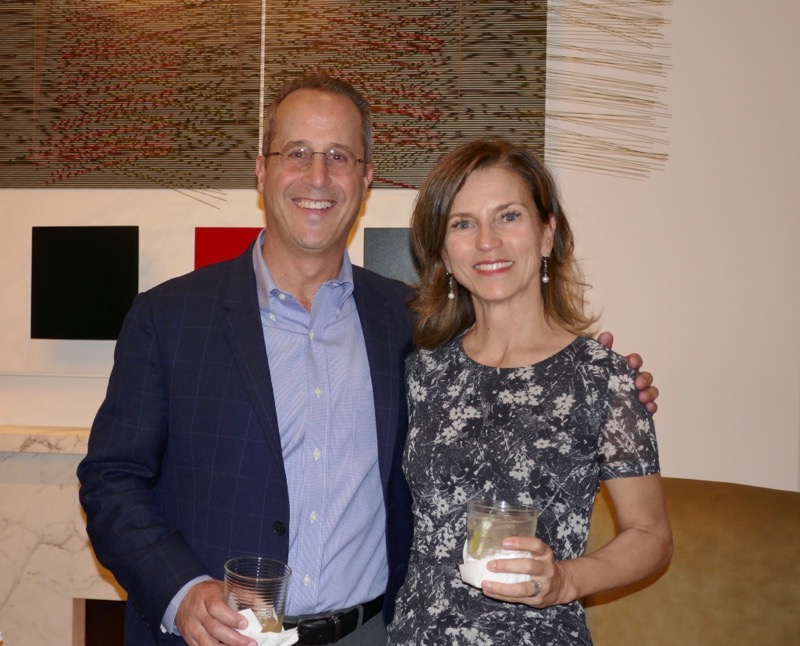 "This evening is in honor of Betsy Cooley. She would have loved to be here tonight," said Jennifer Romm. Executive Director of the Citizens Association of Georgetown (CAG) for 13 years and an accomplished artist, Betsy died earlier this year.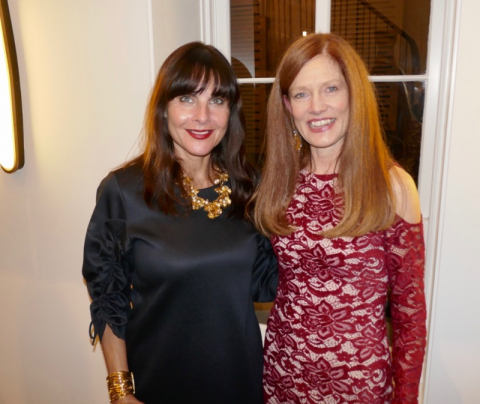 The very special evening in the spirit of Betsy, was graciously hosted by Josh and Lisa Bernstein in their spectacular Georgetown home.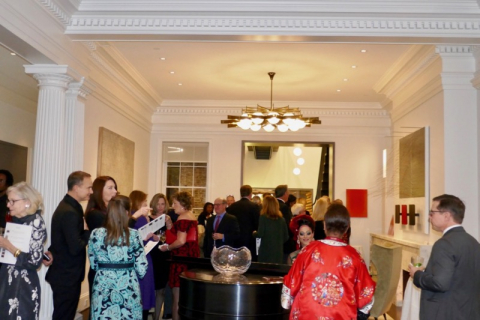 The four-story 'Renovation on Cox's Row' by architect Robert Gurney of their Federal-style brick home was originally built in the early 1800's by Colonel John Cox, who later served as Georgetown's mayor.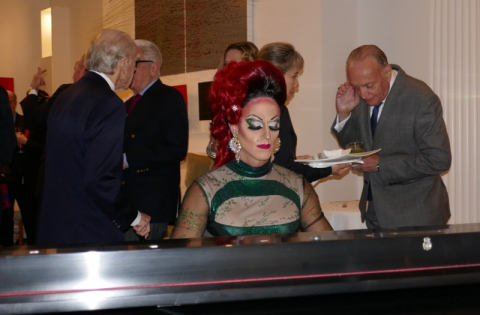 "The house was actually in good shape," Josh explained. Pointing to the Ionic columns gracing the entrance to the living room, "They were here. We would have opened the space even more but they belonged here." The house was updated to showcase the owners' extensive, world-class collection of modern art.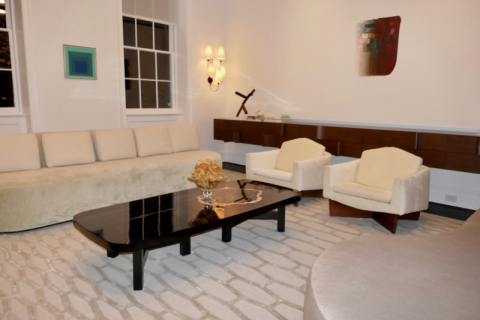 Intimate and oh so elegant, in lieu of the annual CAG Gala, this year's fund-raiser was quintessential Georgetown.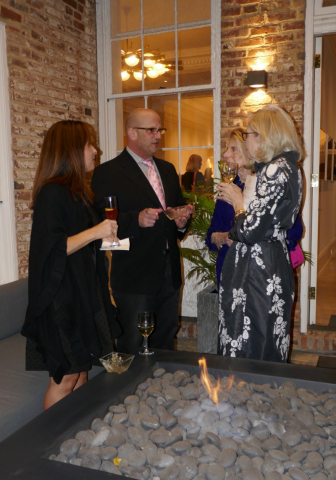 One hundred guests enjoyed cocktails and passed hors d'oeuvres as they perused the Bernstein's private gallery. Piano accompaniment delightfully provided by Andy of Pelonkey events.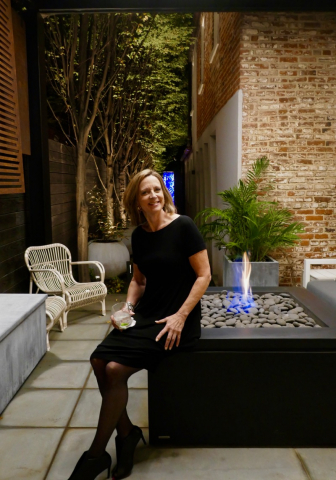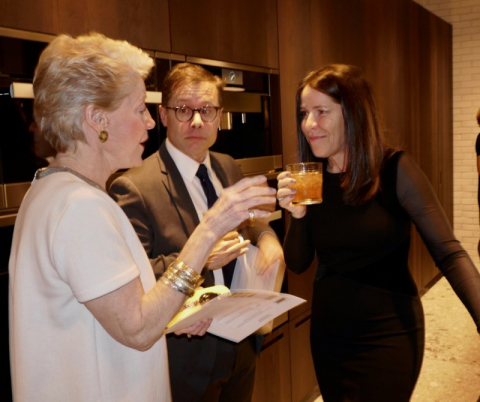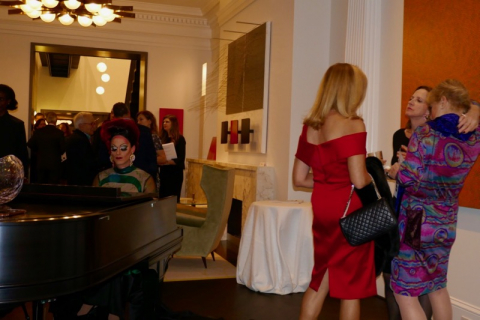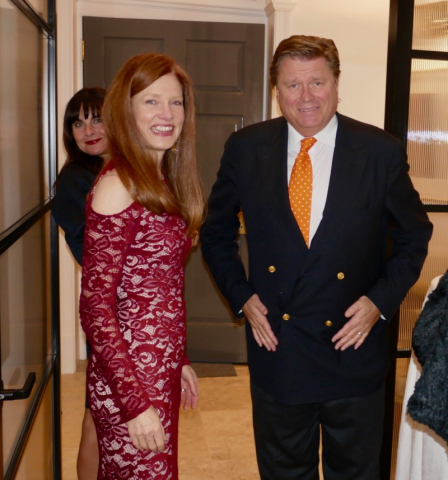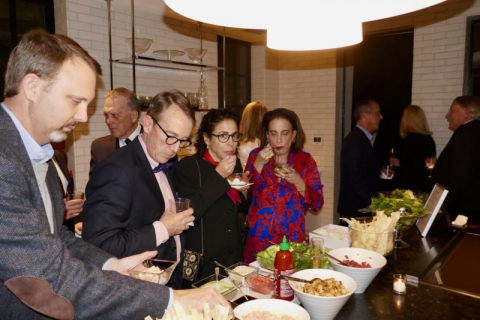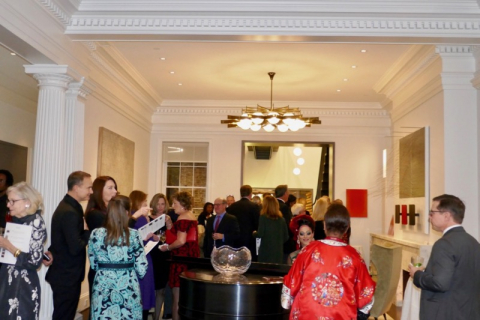 */