Jose's Words: One Plate at a Time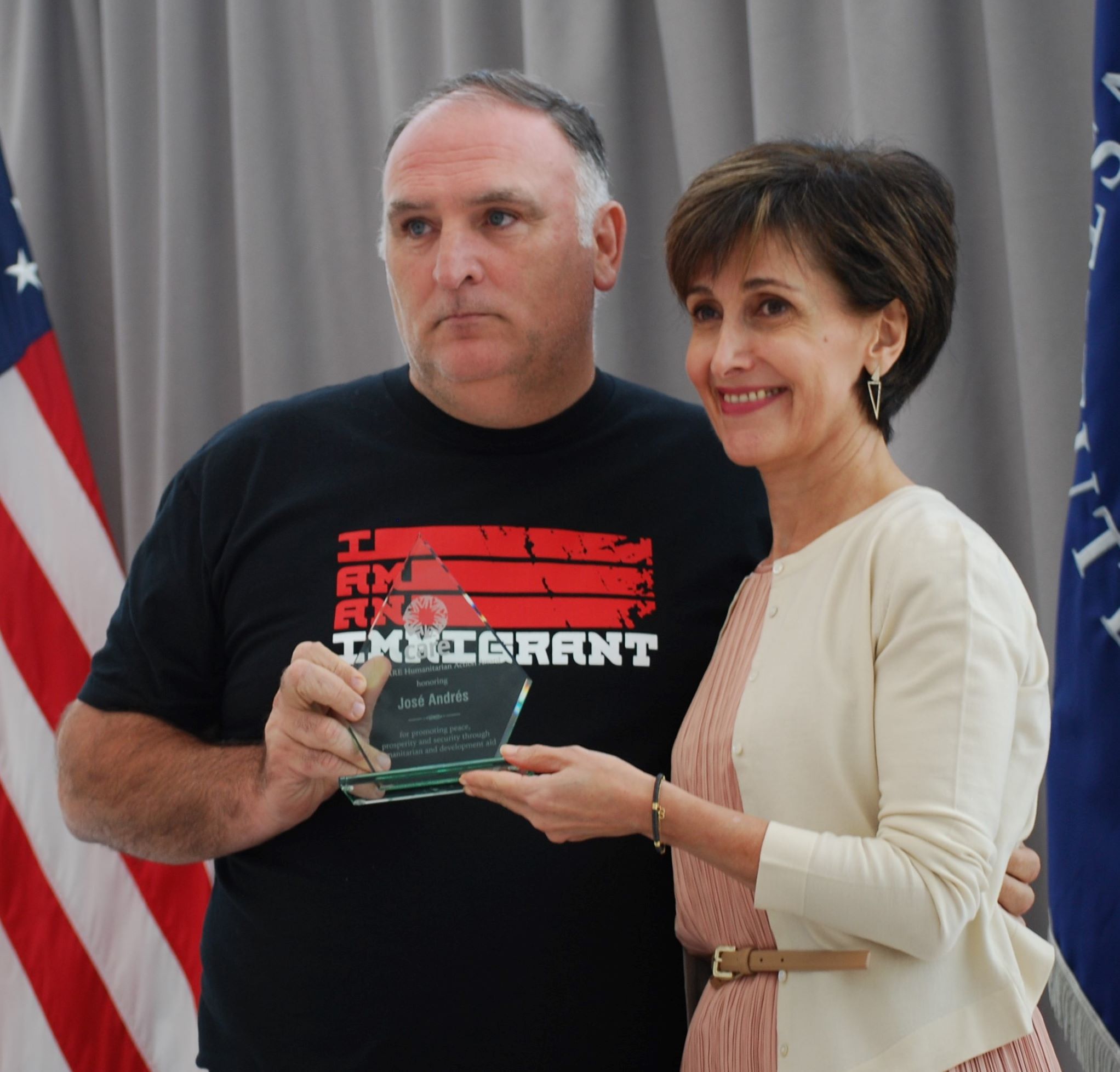 Chef José Andrés is a guy who gets it done. No frills, not much talk. Feed the hungry. Dish up the meals. Period!
His modest description captivated his 400+ fans at the CAREs Global Leaders Network Awards Tuesday night at the United States Institute of Peace in Washington, D.C., hosted by USIP President Nancy Lindborg.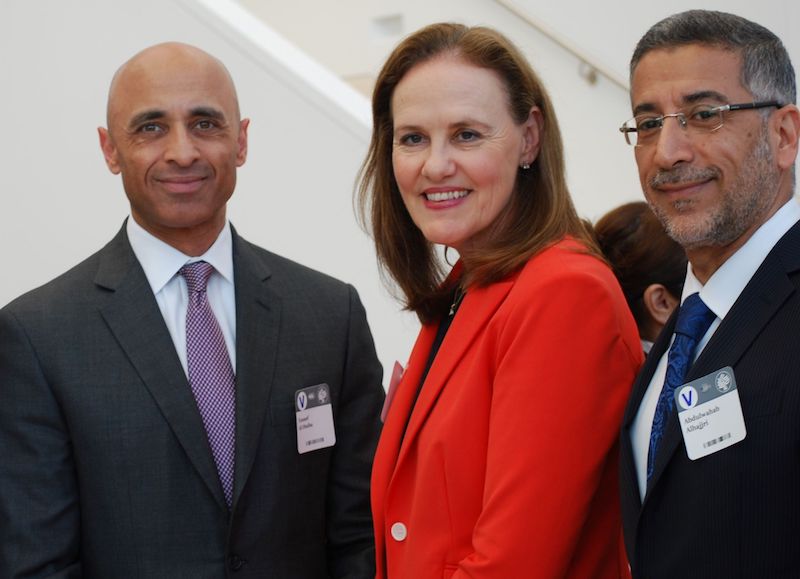 "We began with a very simple idea, that no man or woman should be left behind, forgotten, without that simple plate of food, " he said.
"Sometimes I see people sitting around all day in a living room trying to solve very complex issues. But sometimes the most complicated issues have very simple solutions: when you are hungry; when you are thirsty, the only thing you have to do is find the food, find the helpers, find the kitchen and start cooking -- one plate of food at a time can be the beginning of solving the big problems of humanity."
"We need to remember, people don't want our pity. People want our respect, and sometimes our respect is not paying them. but...showing up next to them and listening to what they want from us and making them a part of the change we want to seek."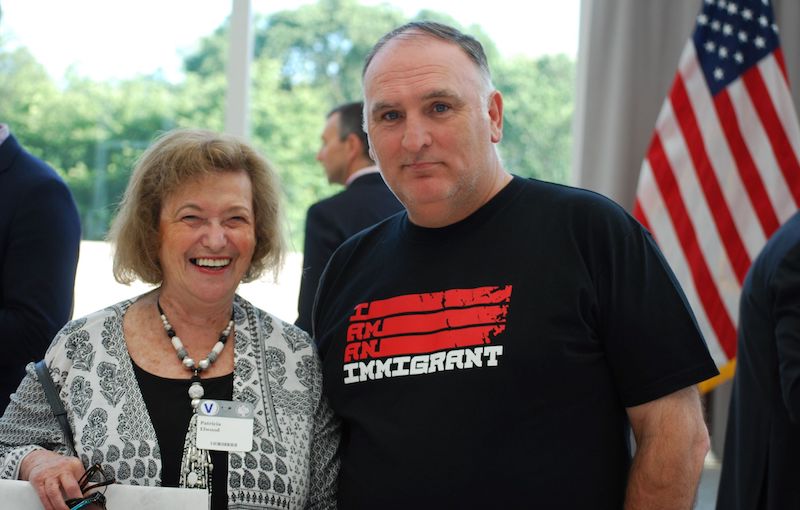 He said sometimes we want to impose our solutions but he said the solutions are "right there" all the time.
In a tribute to CARE, Andrés said his work started with the basic idea of what CARE does around the world to help others -- as he termed it "on the wings of CARE."
He called his own organization the most "unplanning" group around. When they get to the distination is when they see what's needed.
Jordan's Ambassador Dina Kawar rightly called the World Central Kitchen founder/president, who is up for a 2019 Nobel Peace Prize, "a world-class humanitarian and a world-class chef."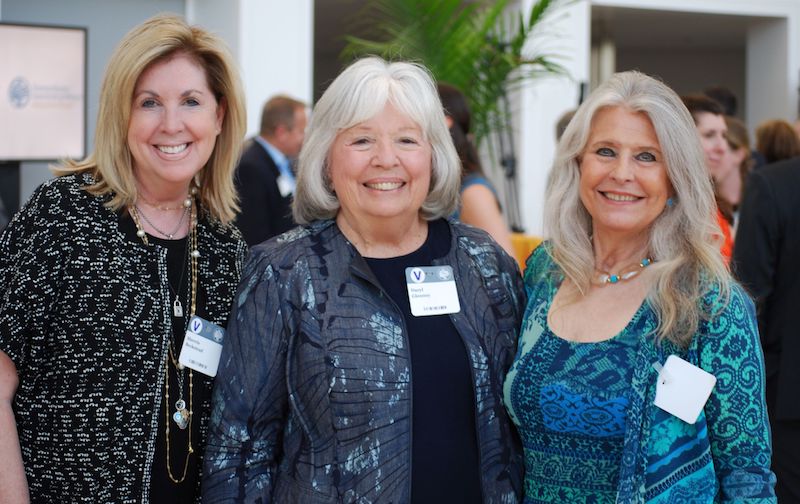 "Andrés has served millions of meals to those in need both in the United States and across the globe. From free meals to the first responders of the California wildfires to feeding 3.5 million people in Puerto Rico after Hurricane Maria…
"Like CARE, José uses the power of food to connect and strengthen communities and economies in times of need, using local food sources, local vendors and businesses, and local volunteers wherever and whenever possible in his humanitarian work."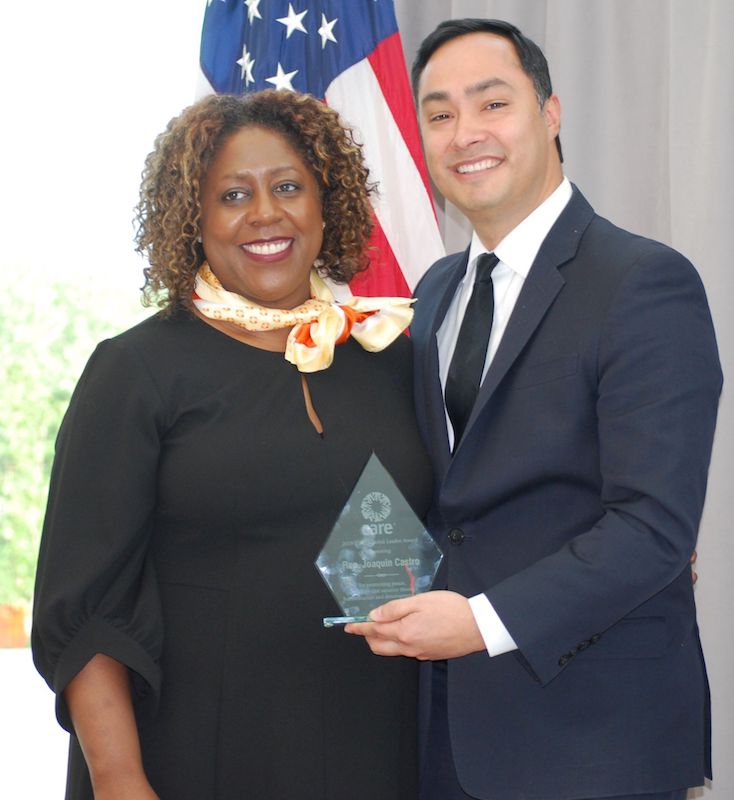 In awarding him CARE's Humanitarian Award, Ambassador Kawar said Andrés' recent trip to Jordan "says so much about him as a person: he took his family to see the traditional sights of my country—Petra, the Dead Sea—but he also took them to visit with numerous women and refugee food entrepreneurs, from small farmers to restaurant owners to small business startups."
"This is who he is – deeply curious and always seeks to connect and lift up those around him."
Former Sen. Sam Nunn presented Michèle Flournoy, former undersecretary of Defense, with the CARE 2019 Global Peace, Development & Security Award.
Calling her a true modern-era Wonder Woman, Nunn said Flournoy, co-founder and managing partner of WestExec Advisors, is "a trailblazing leader of efforts to create a safer and better world….Her civility and grasp of substantive issues has earned her the respect of leaders across the political spectrum."
CARE also honored Sen. John Boozman, Ark., Sen. Chris Coons, Del., Rep. Joaquin Castro, Tex., Sen. Lisa Murkowski, Alaska, and Sen. Marco Rubio, Fla.
In her introduction, CARE's CEO and President, Michelle Nunn, warned that progress for global security and combating poverty is under threat.
"Progress is now under threat across the world… authoritarianism has made a strong comeback…there are more refugees now than at any time since the end of World War II… laws on refugee protection and resettlement are now severely strained…terrorism persists and the effects of dramatically changing climate are accelerating the suffering of the world's most vulnerable populations."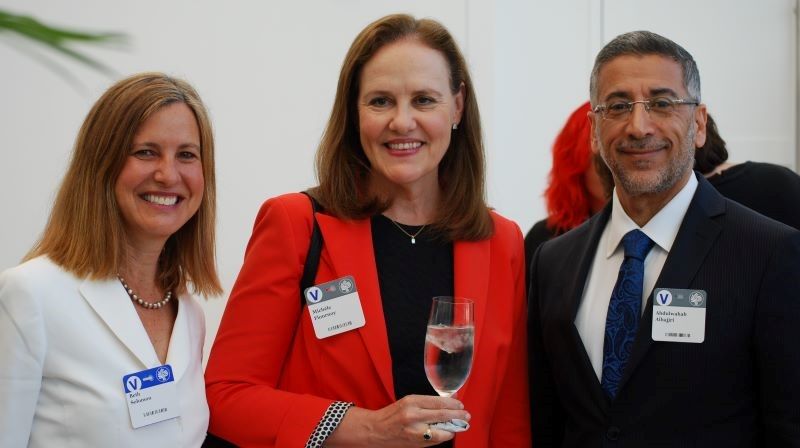 So, Nunn said: "It's a moment that calls for brave political leaders willing and able to chart a new course for international cooperation to tackle today's problems."
In closing ceremony, UPS Foundation executive Joe Ruiz presented CARE with $1 million to use for its humanitarian causes, the global company's largest gift to CARE in history.
Among the attendees were members of the diplomatic corps, journalists, business executives, representatives of government staffs, and D.C. officials.