José Andrés We Feed People Documentary
José Andrés and his not-for-profit organization World Central Kitchen set up mobile kitchens at disaster zones around the globe.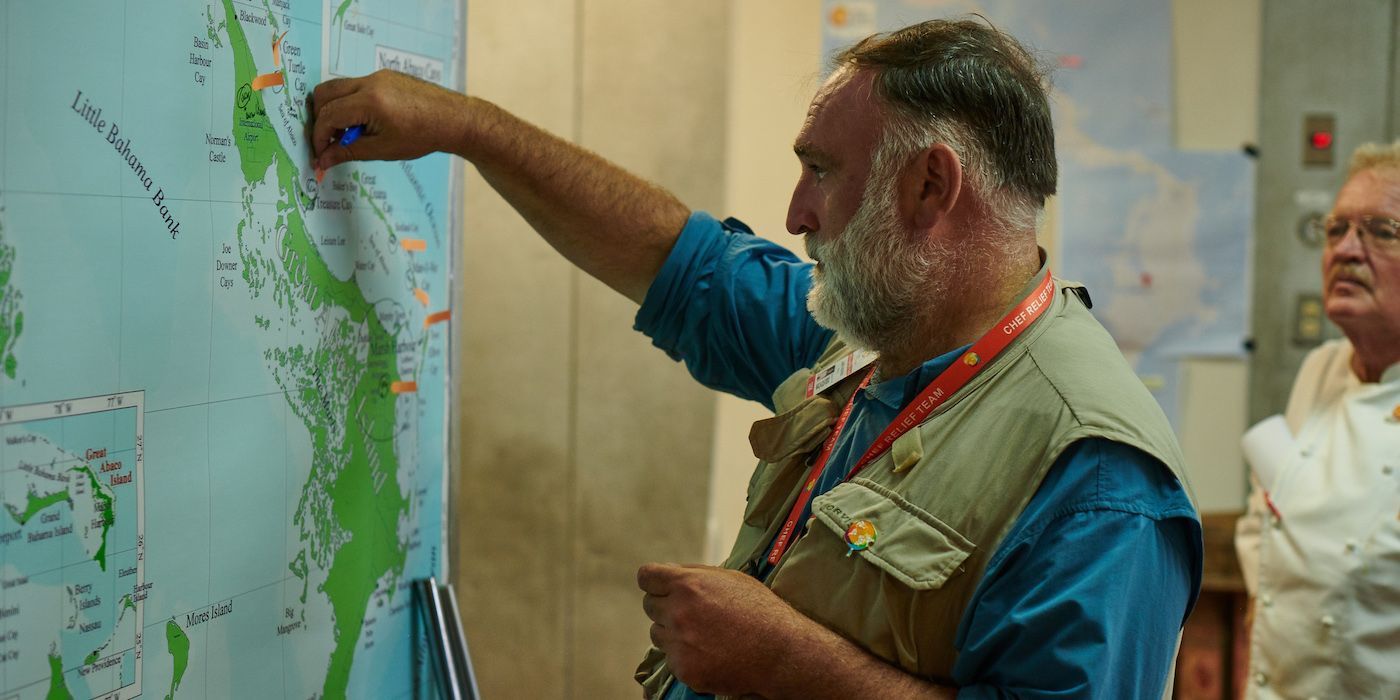 National Geographic documentary film, We Feed People, starring chef Jose Andrés and the work of his team at World Central Kitchen drops on Disney+ on May 27, 2022.
Directed by Ron Howard and produced by Brian Grazer along with Imagine Documentaries, the documentary chronicles the global effort of the renowned chef and humanitarian, and his team as they traverse the globe providing healthy food to those affected in disaster zones. 
"Serving people a plate of fresh food after a disaster is more than just about calories to fill them up. A hot meal is comfort, dignity, hope — a sign that someone cares and that tomorrow will be better. From Puerto Rico to the Bahamas to Mozambique, I've seen how important quick action and constant adaptation are to reach communities in need with the urgency of now," said Andrés of the project with National Geographic.
With behind-the-scenes footage from the front lines of crisis zones - including the kitchens and backrooms where local chefs work to feed affected people and first responders - the film highlights the profound impact of restoring hope to those most affected, through food.
The film comes at a timely moment, given that World Central Kitchen is currently in Eastern Europe, providing over a million meals to refugees fleeing the conflict spurred by Russia's invasion into Ukraine. Andrés tweeted, "With one plate of food at a time, we may not end this war… but at the very least we are going to make sure that people don't suffer more. So proud of our @WCKitchen team in Kharkiv, serving every day on the front lines."