Jonathan Butler Live at Blues Alley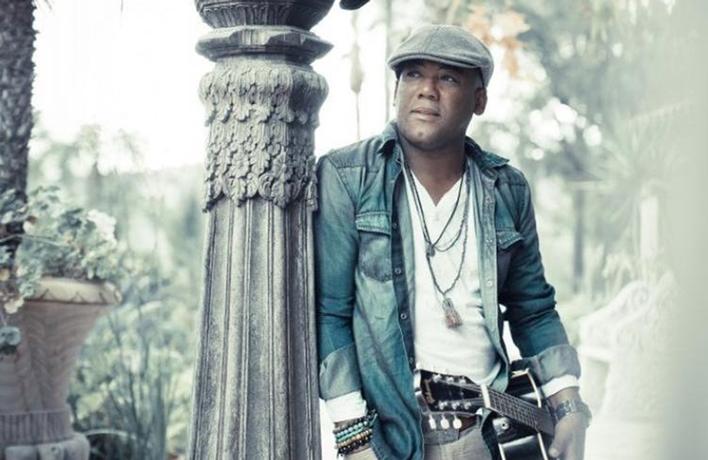 Grammy-nominated South African expatriate, Jonathan Butler, known for his laidback, slightly jazz-tinged approach to worship music, will be performing live at Blues Alley, November 1-4, 2018.
The youngest of 13 children, Butler grew up in Cape Town, South Africa, ruled by Apartheid and segregation. "I was born poor, but richly blessed with talent and the gift to make music," he says. "I can't dismiss where I've been or where I've come from. I'm a proud South African and I came from nothing." Butler began his singing career at age 7, releasing his first album in 1973 and winning the Best New Artist Grammy in South Africa the following year at age 12. He made history by being the first black artist played on white South African radio while earning three gold records ("Please Stay" went double gold and "I Love How You Love Me" went gold) in 1975 as he became a teenager. More than a decade later, Butler moved to London, England after signing with Jive Records and released his first album internationally. The self-titled set went gold in 1987 in the United Kingdom and in the USA. He received Grammy nominations for Best R&B Song for his R&B-pop vocal hit "Lies" and for Best Jazz Song for the instrumental "Going Home." His genre-busting material earned songwriter's awards and received abundant airplay in multiple radio formats: pop, urban, contemporary jazz, adult contemporary and gospel. Butler's 2004 album, Surrender, went gold in South Africa where he remains a superstar. "I don't think I've ever really celebrated these moments in my life. I've spent my whole life taking care of people ever since I was seven. And I'm grateful, but this is the season of me."
Butler's tenacious, indomitable spirit and effervescent view of silver-lined clouds infuses his music like a heaven-sent harbinger of healing. "Music is spiritual and it heals. It soothes the heart and mind," states Butler, who after a tumultuous year wrought with immense personal loss, pain and suffering offers up his latest release "So Strong."
*/
Purchase tickets here.