John Makin, Renowned Economist Has Died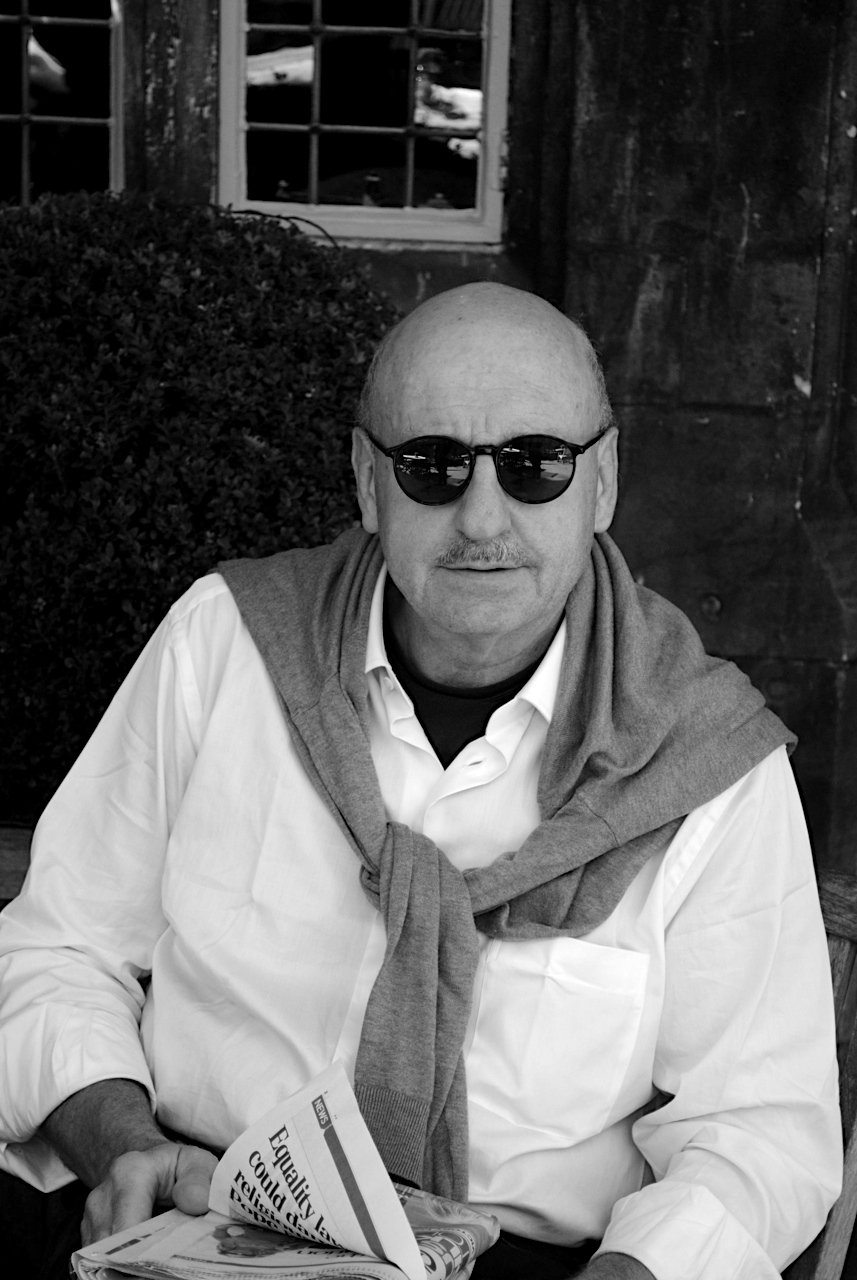 I was stunned to learn this morning about the death of friend and neighbor, John Makin. Last year, almost to the day, I had the pleasure of being a guest at the lovely Georgetown home of Gwendolyn van Paasschen and John on the occasion of a book party for James Rickards.
Gwendolyn was kind enough to share a little about the man to whom she was lovingly married for more than three decades.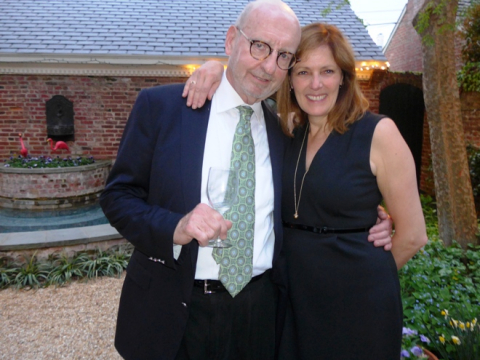 John Makin, an internationally known macro economist who specialized in international finance and financial markets, with emphasis on the US, Japanese and European economies, died at Memorial Sloane Kettering on March 30, 2015. He was 71 years old.
Dr. Makin liked to say he had three careers: The first as an academic; the second as a think tank scholar, and the third as a hedge fund macro-economist. He was the rare person whose avocation was his vocation and he enjoyed every aspect of his career completely. Dr. Makin reveled in analyzing markets, advising policy makers, following domestic and international markets, and writing and commenting about economic issues. Having benefited from exceptional mentors himself, he especially enjoyed mentoring younger colleagues and helping to advance their careers, and acknowledged readily that he learned from them as much as he taught.
Born in Brattleboro, Vermont on May 29, 1943 to Albert and Barbara Makin, Dr. Makin grew up in Charlton, MA among a community of friends and family whose roots dated back to the Mayflower. Upon graduating from Charlton High School, he attended Trinity College in Hartford, graduating with a B.A. in economics, and went on to earn his PhD at the University of Chicago, writing his dissertation on the risk involved in the composition of international reserve holdings.
Dr. Makin studied with the great economists at the University of Chicago, including Milton Friedman, Robert Mundell, and Arnold Zellner, but always marched to his own drummer. A "Chicago Economist" in the best sense, Dr. Makin was unshakable in his intellectual honesty, empirical rigor, and willingness to take unpopular positions, often critical of powerful institutions. His sense of the growing importance of international linkages was far ahead of his profession's, leading him to declare back in the 1990s that globalization would hold down inflation while others, wrongly, saw high inflation ahead. Dr. Makin acknowledged his debt to his mentors but was never a disciple. As an old graduate school friend remarked some years ago, John was always his own man.
In 1966 Dr. Makin accepted a tenured position at a professor of economics at the University of Wisconsin-Milwaukee, a move that launched his first career. Stints at the University of British Columbia, the University of Virginia, and the Bank of Italy followed, and he ultimately settled at the University of Washington where, in 1978, he was named the Director of the Institute for Economic Research, a post he held until 1984. As a professor of economics there, Dr. Makin frequently commented on national and international economic policy debates, serving as a consultant to the International Monetary Fund and the US Treasury, and holding a post as a research associate at the National Bureau of Economic Research. It was during this time in the late 1970's that he also established his long-running relationship with the American Enterprise Institute (AEI) under the mentorship of Paul McCracken, Willy Fellner, Herb Stein, and Arthur Burns. He also held research appointments at the Federal Reserve Bank of Chicago and the Federal Reserve Bank of San Francisco.
In 1984 Dr. Makin began his second career when he accepted the position of Director of Fiscal Policy Studies at AEI, a post vacated by Rudy Penner. There he focused on key economic policy issues, testifying before Congressional committees and briefing members of Congress and their staff on issues including U.S. fiscal and monetary policy, the Japanese economy, and tax reform. He also served the Director of the Japan-U.S. Friendship Commission from 1989-92 , as a member of the Panel of Economic Advisers for the Congressional Budget Office, and as a consultant to the Bank of Japan.
In 1991, Dr. Makin began his third career as the chief economist for Caxton Associates, where he worked for two decades. Beginning as a consultant, John joined Caxton as a principal from 1995-2010 but maintained his connection to AEI where he was a visiting scholar. In 2010, after leaving Caxton, he returned to AEI and served as a consultant to Cornwall Associates in New York.
A prolific writer, Dr. Makin authored working papers for the National Bureau of Economic Standards, countless academic articles, newspaper articles in the US, Japan, and Europe, books, and a macroeconomics textbook. He had a knack for writing about economic issues in layman's terms, and was especially well known for the monthly essays entitled the "Economic Outlook" and published by AEI which he wrote for over twenty years. In his writing, testimony, and advising, he had a reputation for dry humor, straightforward commentary, original analysis, and a non-partisan point of view.
A testimony to his intellectual independence, Nobel-Prize winner Paul Krugman praised him in a NYT post entitled "John Makin's Hair Is On Fire" in response to Dr. Makin's July 2010 Economic Outlook about "the Rising Threat of Inflation". Krugman wrote that "He's politically conservative, and is based at a right-wing think tank. But his warning about the looming danger of deflation reads just like something I or Jan Hatzius (Goldman's chief economist — never mind the Blankfein stuff, the econ group is very good, and very pessimistic) might have written. Except Makin is even more gloomy, warning that we might enter deflation this year."
Dr. Makin had a penchant for good cigars, elegant clothes, travel, and cars. He loved driving his Porsches on race tracks from Limerock to Virginia International Raceway, boating in Maine, evenings with friends, and being with his family. His humor, generosity, and love of life will be missed by all who knew him. He is survived by his wife of 31 years, Gwendolyn van Paasschen, his daughter, Jane Makin of Chicago, Illinois, his sister, Sandra Makin Eitel of Las Vegas, and myriad loving nieces and nephews in Nevada, Virginia, Connecticut, and in the Netherlands.
In lieu of flowers, donations may be made to Memorial Sloane Kettering.