Joan Belmar at Addison/Ripley Fine Art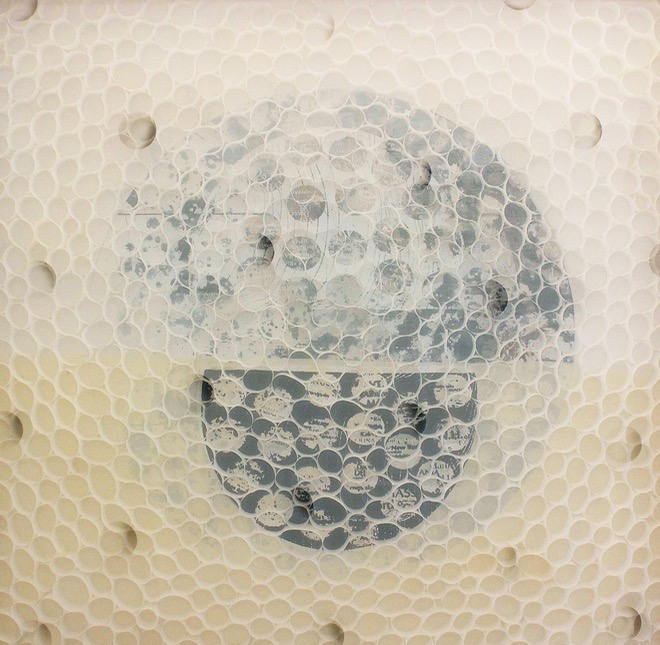 Through May 27th, Addison/Ripley Fine Art is hosting an exhibition of recent work by Chilean born artist Joan Belmar. Cartographer, political commentator, musicologist, passionate observer, Joan Belmar exemplifies these skills in addition to his proven mastery art. That cosmology comes together in his 3rd exhibition at A/R in bold 2 & 3-D compositions which strongly align with current events.
Joan Belmar came to Washington, D.C. in 1999, and was granted permanent residency in the U.S. based on extraordinary artistic merit in 2003, and became a citizen in 2010. He was a Mayor's Award Finalist in 2007 as an outstanding emerging artist in Washington, D.C. The DC Commission on the Arts and Humanities awarded him an artist fellowship grant in 2009, and in 2011, the Arts and Humanities Council of Montgomery County gave him an Individual Artist Grant. The Maryland Arts Council awarded Belmar Individual Artist grants in Visual Arts: Painting, in 2010 and 2013. Additionally, He was one of eight finalists for the 2013 Bethesda Painting Awards. In 2016, he was recognized as, FIRST AWARD, for Original Artwork. Biennial of Drawing, Skopje, Republic of Macedonia.
Addison/Ripley Fine Art is located at 1670 Wisconsin Avenue in Georgetown.