On Jim Weaver's Passing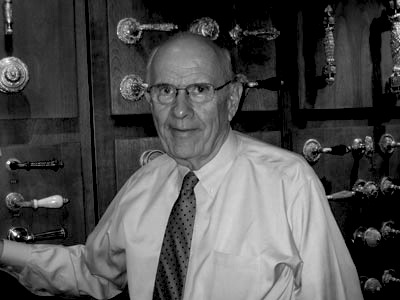 It is with profound sadness that we report the passing of our great friend and colleague Jim Weaver. Jim was a funny, earnest and loyal friend to many, but especially architects and builders in Washington, D.C. He owned and operated the hardware specialty store, W.T. Weaver & Sons in Georgetown, which was the 'go to' store for hardware, plumbing and household items for over a 100 years.
Jim Weaver and Hugh Newell Jacobsen forged a special and enduring friendship starting in the 1960's as Jim was able to craft, mix and fabricate special order hardware for Jacobsen's custom doors and windows. Jim was Jacobsen's 'go-to' man for these special fabrications, and together they won many awards and were published in all of the design glossies. When in a pinch, Hugh would be known to say "Where is Weaver?!"
The business continues to thrive today in the same location under the management of his two sons, Michael and Brice.