JFK's 50th remembered at Govinda Gallery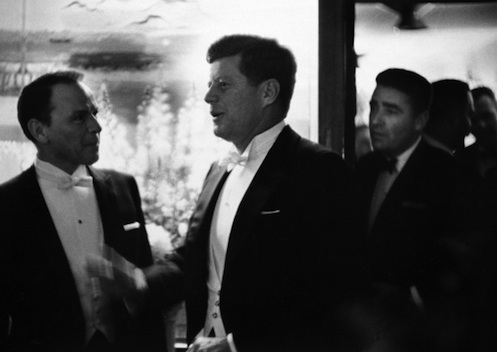 There have been many stories in the media commemorating the 50th anniversary of John F. Kennedy's inauguration as President. Here at Govinda Gallery we have presented four exhibitions featuring extraordinary photographs of the charismatic 34th President. Most notable was our exhibition in 1998, JFK Remembered, featuring Jaques Lowe's legendary photographs of President Kennedy and the Kennedy family. Jacques attended the opening of his exhibition here and so did Kennedy's press secretary Pierre Salinger who recorded the Govinda Gallery answering machine message for that exhibition in his classic style and voice. It is not widely known that Jacques Lowe's negatives of the Kennedy family, a national treasure, were destroyed in a bank vault at the World Trade Center during 9/11.
In 1993 Govinda hosted the first exhibition of Phil Stern's photographs, one of which is above.
President and Mrs. Kennedy resided just one block from Govinda Gallery on N Street in Georgetown. The Kennedys were in fact living at their home in Georgetown up to the morning of his inauguration in 1961.