JFK Self-Guided Georgetown Walking Tour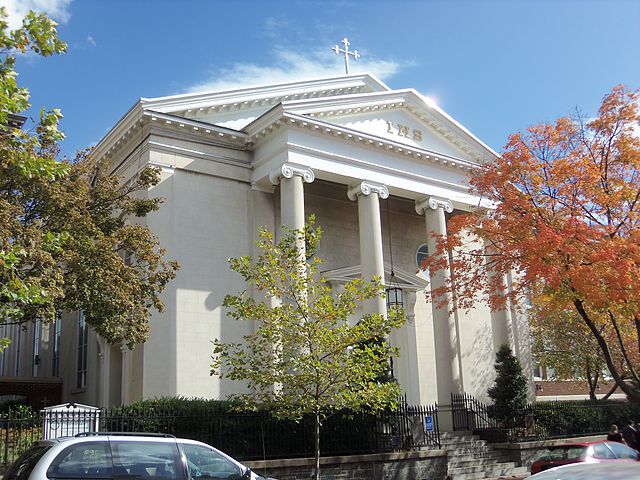 The Georgetown Business Improvement District has announced a self-guided tour of the Georgetown that John F. and Jacqueline Kennedy called home.
PRIVACY NOTE: The homes on this walking tour are private residences. Enjoy the tour from the sidewalks and rights-of-way, but please do respect the privacy of the current owners.
Individually and as a couple, John and Jacqueline chose Georgetown as their home time and again. JFK live here as the newly-elected Massachusetts Congressman, when he met, courted and married Jacqueline Bouvier, and during his presidential election. She lived here as a new bride, and again after the tragic death of her husband.
Including a stop for lunch or shopping on the Kennedys' beloved Wisconsin Avenue, the tour won't take more than a few pleasant hours. All the homes in which the Kennedys lived and the church where they worshiped are on these quaint and historic streets. Enjoy the trip while enjoying your own memories of one of America's most brilliant couples.
Image
Image
1. 3260 N Street, 1951-53
JFK rented this home while running for senate, and met Jacqueline Bouvier at a dinner party.
Image
2. 3307 N Street, 1957-61
John and Jackie lived here during the 1960 presidential campaign; Kennedy went to his inauguration from this home in January 1961.
Image
3. Holy Trinity Church, 3513 N Street
The Kennedys often worshipped here throughout their tenure in Georgetown.
Image
4. 1400 34th Street, 1949-51
John shared this home with his sister, Eunice Kennedy, before she married Sargent Shriver.
Image
5. 3271 P Street, 1953
Wedding plans were made here after John proposed to Jackie. While some reports suggest that the proposal came via telegram, longtime Georgetown restaurant Martin's Tavern (1264 Wisconsin Ave. NW) lays claim to that fateful ask. Visitors can dine in the "Proposal Booth."
Image
6. 3321 Dent Place, 1954
The new senator and his bride lived here until back surgery forced him to move back to Massachusetts.
Image
7. 1528 31st Street, 1946-49
JFK began presidential plans while living here during his senate terms from 1946-49.
Image
8. 2808 P Street, 1957
After releasing his book, Profiles in Courage, JFK developed his presidential campaign from this residence.
Image
9. 3038 N Street, 1963
This 14-room mansion is where Mrs. Kennedy mourned after the president's assassination.
Image
10. 3017 N Street, 1964
This house is the final Kennedy home in Georgetown. Security issues forced Jackie to leave after her husband's death.
Header Image Copyright: Public Domain Source: www.jfklibrary.org