Culture
|
September 12, 2022
|
JFK Exhibit Opens at Kennedy Center
Permanent exhibition dedicated to namesake.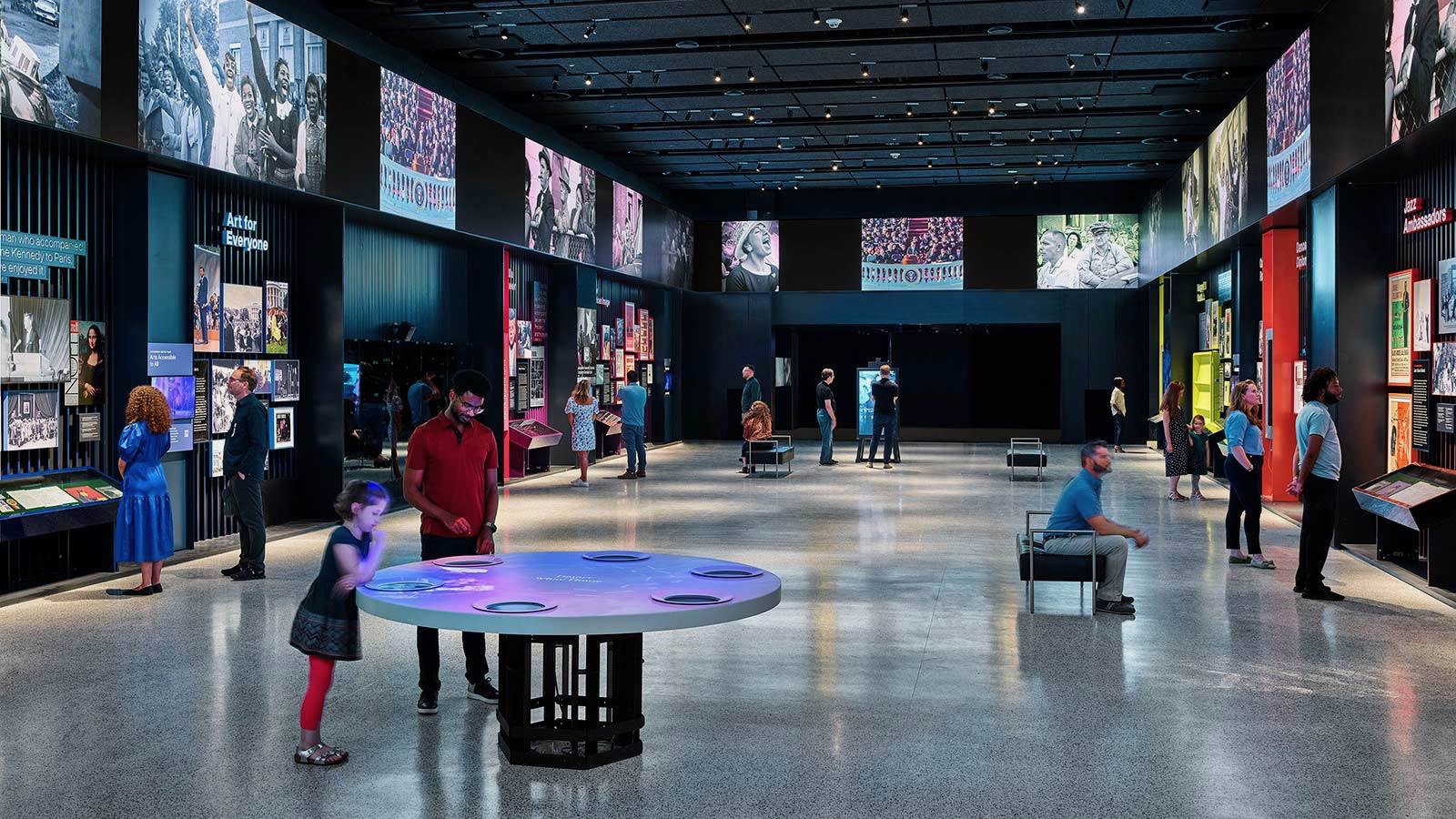 "The life of the arts," wrote President John F. Kennedy, "far from being an interruption, a distraction, in the life of a nation, is very close to the center of a nation's purpose." The 35th president believed in the vital role of the arts in American life as sincerely as he believed in public service. 
On September 17, 2022,  there's a public opening and ribbon cutting ceremony at noon in the States Gallery of the John F. Kennedy Center for the Performing Arts to celebrate its namesake with the opening of Art and Ideals: President John F. Kennedy—a new permanent 7,500-square foot exhibit exploring Kennedy's presidency and commitment to the arts. 
"The Power of Words" is a mirrored wall that presents key words from landmark Kennedy speeches that come together to form full quotes as visitors approach. While hearing each sentence in the president's own voice, visitors can see and photograph themselves reflected among his words.
Finally, "Dynamic Portraiture" enables visitors to use touch-screen technology to create self-portraits inspired by Elaine de Kooning's expressionist portrait of JFK.
A massive, continuously moving LED frieze will display Kennedy's own words in motion around the room along with stunning images and video excerpts of iconic speeches by the president.