The Jet Set of Washington Harbour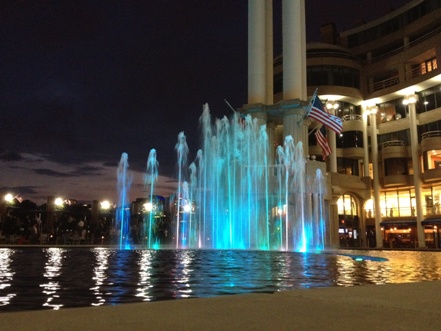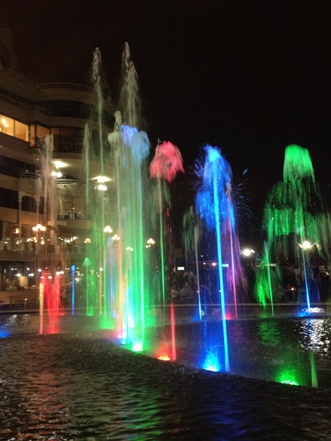 Inspired by the performance fountains in Las Vegas and Dubai, the new fountain at Georgetown's Washington Harbour Plaza debuted with waterworks reaching 65 feet high Thursday night. All part of a an exclusive evening sponsored by MRP Realty.
Hundreds of invited guests turned out, many arriving after sunset for optimal viewing of the waterworks.
During the perfomance, The Josh Burgess Band perfomed inside Tony & Joe's.
If you missed it, you'll have to wait till next spring (in time for Cherry Bloosom season).
The fountain will remain in service throughout the weekend, but will then be closed for construction of the eagerly anticipated new skating rink, scheduled to open mid-November.