A jazzy Sunday afternoon at the Bravermans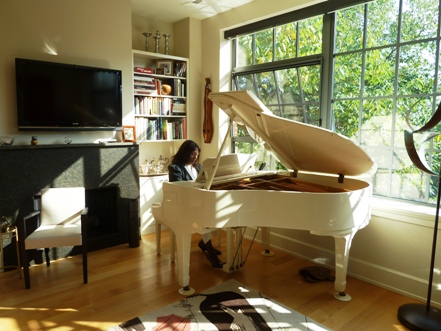 Cole Porter beckons. It's noted Washington pianist Sheila Davis playing classic jazz melodies on that stunning ivory piano in the Braverman living room. As the 40 guests stream in, passed hors d'oeuvres and cocktails from 42 Degrees Catering create the perfect recipe for an autumn afternoon.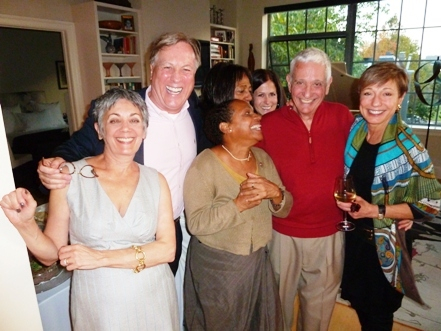 Manhattan decorator turned Georgetowner, Bonni Braverman has brought her classic contemporary design firm to the East Village. The flat she shares with husband Leonard and toy poodle Milli, is in an historic 1920's restored car garage. Flooded with sunlight and 12 foot ceilings, the space offers expansive views of Rose Park. With Bonni's signature touches of modern sculpture and bold paintings set against a neutral palette, she has created a vibrant and cozy setting, perfect for an afternoon of jazz and conversation.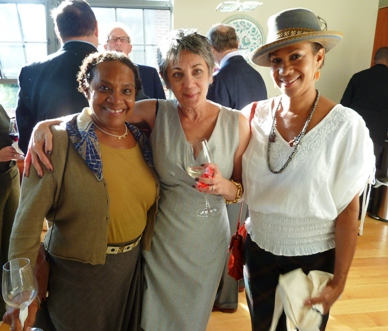 A chance to catch up with old friends and check out Bonni's latest D.C. projects, friends have flown in from New York to celebrate. Manhattan broker, Mercedes Menocal Gregoire hadn't seen the Nigel Conway, Bonni's latest acquisition from this Santa Fe artist.
Elena and James Hill mingle with old friends and Georgetown neighbors, including Perry Bird and Richard Martin, Christine and Colin Linsley.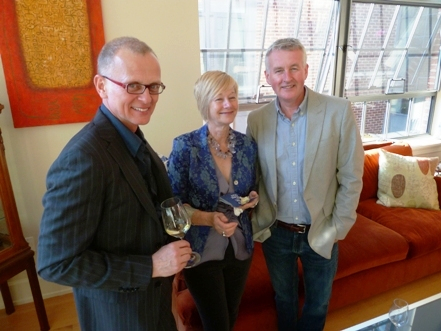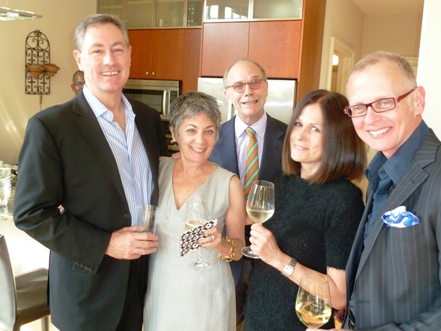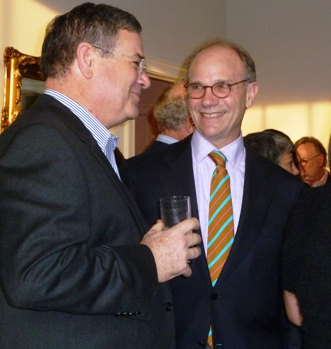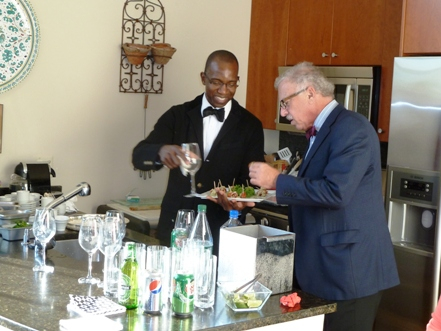 Groomer extraordinaire Chichie and her daughter Aleta, share family tales, canine included, with Braverman cousins Harriette and Allan Fox.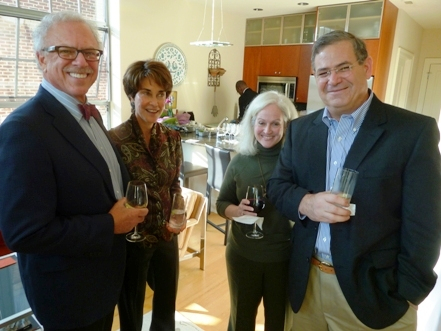 Spotted at the party were Washington Fine Properties' Terrell McDermid and husband John, The Georgetown Dish publisher, Beth Solomon, along with writer Kate Blackwell and Felix Jakob.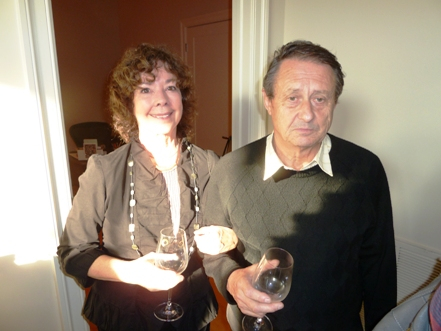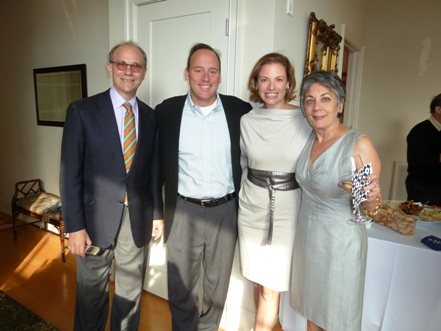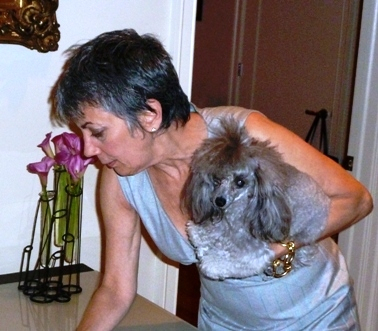 About Bonni Braverman Interiors: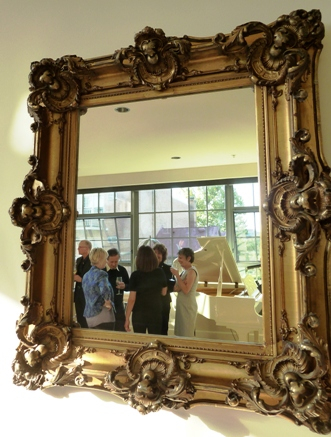 After training with Josef Pricci, the iconic Manhatten decorator who began his career as a jewelry designer to Cartier and Van Cleef, was best known for his classic rooms filled with English antiques, blue-and-white-porcelain and overstuffed needlepoint pillows.
Striking out on her own in 1998, Braverman, with a keen eye for curated accessories, her access to fabulous fabrics and the finest furnishings, was a favorite choice for chic Manhattenites looking to renovate a brownstone or update a pied-à-terre.
Now with offices in Washington, D.C. as well as New York, Bonni is uniquely poised to tackle a downtown loft or a Georgian townhouse renovation.