Culture
|
March 24, 2022
|
Jazz at The Kreeger
Trumpeter and vocalist Benny Benack III performs live in DC.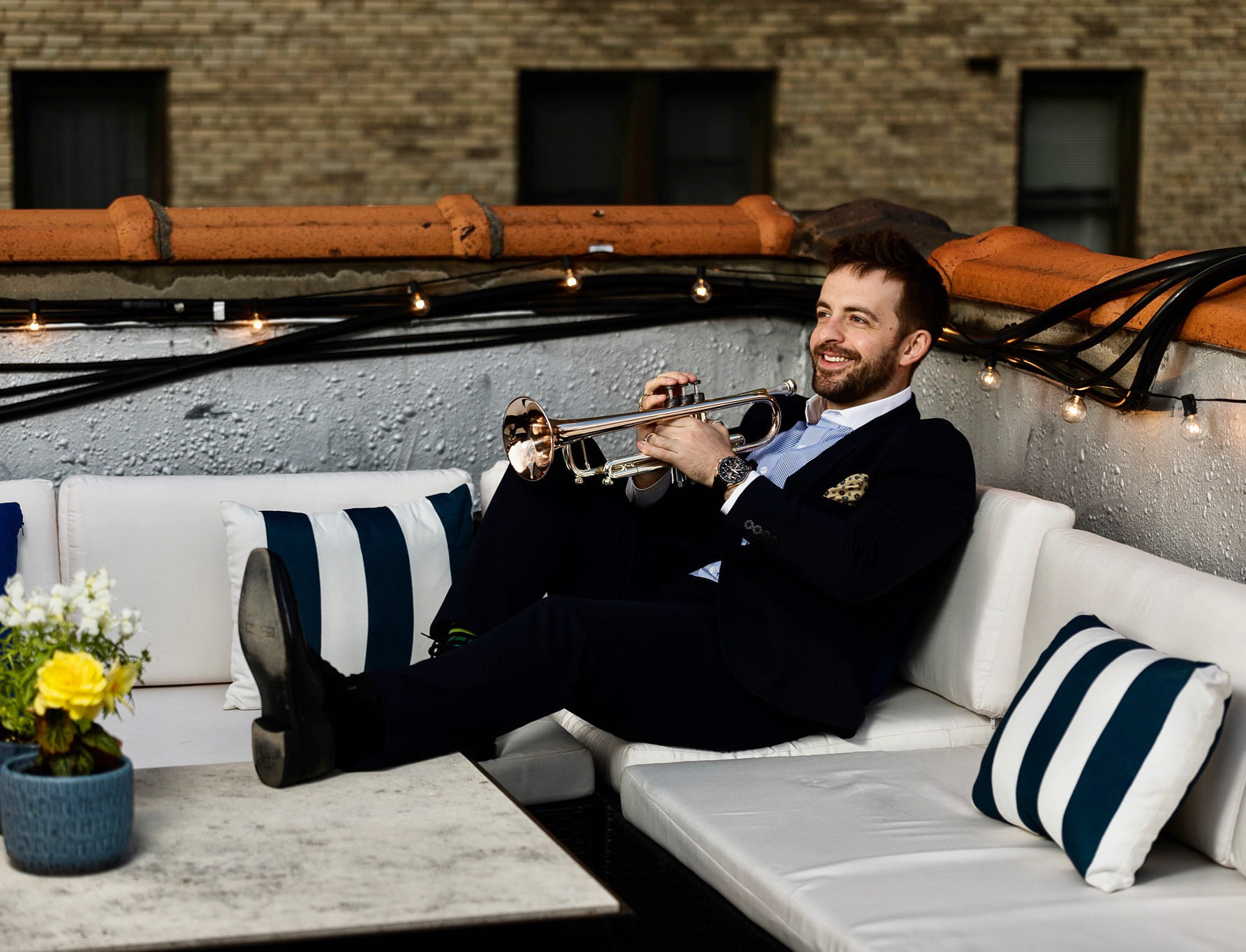 In collaboration with Elijah Jamal Balbed, The Kreeger Museum presents, Jazz at The Kreeger, a new series sharing music across the city. 
Trumpeter and vocalist Benny Benack III will perform on Saturday, March 26 from 3:30 pm-4:15 pm. Purchase tickets here 
A leading voice in Jazz for his generation at 31 years old, Benack's trademark ebullience and energy onstage assures his audiences he's got "A Lot of Livin' to Do" still to come!
His sophomore album of that title featured the likes of Christian McBride and Ulysses Owens Jr. and even had a viral smash hit w/his vocalese rendition of "Social Call" ft. Veronica Swift that's been transcribed and covered by artists around the world. 
Finishing 3rd in the 2021 Sarah Vaughan International Vocal Competition and being voted #5 Rising Star Male Jazz Vocalist in the most recent Downbeat Critics Poll proves Benack's chops as a crooner are just as viable as his trumpet playing, making him the rare true double threat. Whether it's leading his weekly jam session residency at Smalls Jazz Club in NYC, performing piano trio at the Cafe Carlyle, or touring domestically and internationally headlining clubs and festivals, "BB3" is one of the most in-demand entertainers in Jazz music today.