Jay Leno Knows Pizza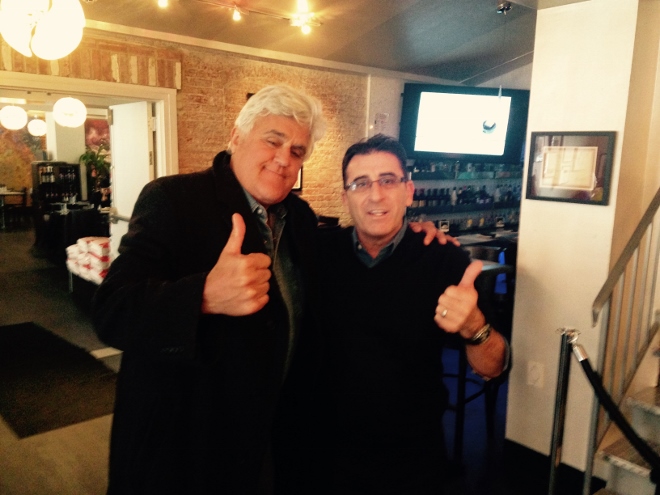 Strolling into Georgetown's il Canale on Thursday for lunch was none other than comic Jay Leno.
Besides pizza, he dined on the il Canale meatballs and for dessert the cannoli.
On Wednesday night, Leno, last year's winner of the Mark Twain Prize for American Humor, was at the Kennedy Center to perform.
As he left the restaurant on 31st Street, he gave a thumbs up for the Italian food.
In fine humor, he also gave his okay for putting his photograph on the restaurant wall.