Jason Wright's Artwork: Another Good Reason to go to Rehoboth Beach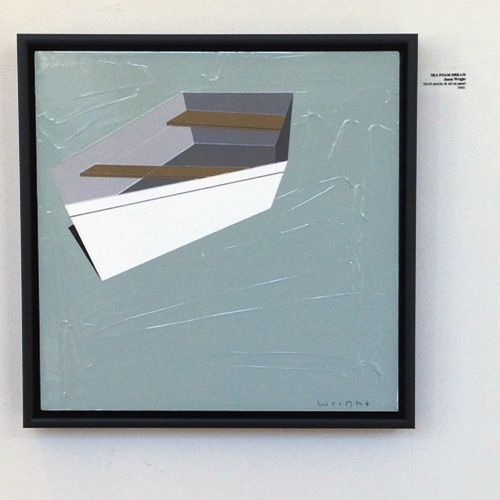 Having spent much time in Rehoboth Beach for the past thirty summers it's not difficult to come up with reasons to go. But along with everything else Rehoboth is now a thriving Gallery scene representing not only local artists but many from across the nation. What better way to spend a weekend then to head to the beach. Sun and sand during the day; a nice cocktail during happy hour; then stroll both Baltimore Avenue and Wilmington Avenue stopping in the galleries before heading to a great dinner.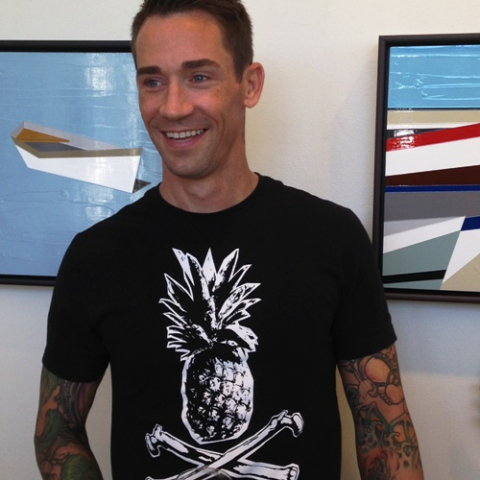 For the next two weeks there is even more incentive to go because Jason Wright's work in now being shown at Gallery 50 on Wilmington Avenue. The show opened last weekend but his work will be there through July 22nd. Jason is both a really talented artist and a really good person. His work has been shown in galleries from Miami to New York to Scottsdale Arizona. He currently works and lives with his partner in Kona, Hawaii.
Over July 4th weekend Jason was in Rehoboth Beach for the opening of his latest show titled "Vessels". Jason's paintings are dramatic and he creates that feeling through the use of geometric lines and complex perspectives. He has said he is Inspired by the dwellings in which we live, common objects, and the beauty of simplicity. His images bring to life many of the elements of our land. His pared-down images are distilled to their essence and portrayed with graphic style in precise shapes, bold lines and strong colors, giving them immediacy and vigor. He has a signature hard-edge style and often one can feel that he sees a beauty in isolation. His mediums are mainly oil and acrylic, painted with a palette knife. Jason has described his own work by saying, "I paint what I see. You can stand anywhere in the world, look any direction, and you will see hard vs soft, the terra with its hard geometric lines against the sky, and its fluidity."
I first met Jason when he was studying painting and graphic design at the Corcoran College of Art and Design in Washington, DC. While there he began his career illustrating and designing graphics for the surfing, skateboarding, and snowboarding industry. That makes sense as aside from being a talented and accomplished artist Jason is a medaled athlete and skydiving instructor. I think he just likes the freedom of being in the water and up in the sky and the challenges that the sports he participates in represent.
Give yourself a summer treat and head to Rehoboth Beach.