Japanese Ambassador to Retire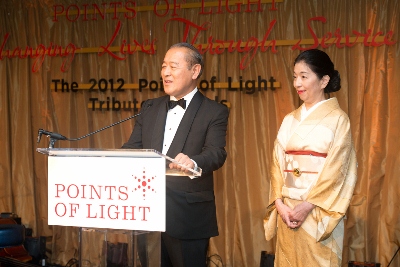 The very much respected Japanese ambassador to the United States is retiring after four and a half years in Washington, D.C.
Ambassador Ichiro Fujisaki and his wife, Yoriko, made the announcement official in a letter to personal friends on Thursday.
"The time has finally come to bid farewell," the ambassador wrote. "Yoriko and I will be returning to Japan in the beginning of November. I am retiring from government service."
He continued: "What more can you expect as a public servant than to represent my country in this great and friendly nation! Every moment was precious and meaningful.
"The most trying experience was of course the 3.11 earthquake, tsunami and nuclear accident in 2011. But we were enormously helped by the American government, soldiers, companies, NGOs, schools, churches and the American people, including children. The Japanese, myself included, will never forget your friendship.
"There were also a countless number of happy events. The cherry blossom centennial was a great success thanks to all those who dedicated themselves to this memorable event."
He went on to say: "We now truly think of here as our second home."
The ambassador quietly told friends of his plans to retire at the Points of Light gala tribute at the Ambassador's residence in Washington, D.C. on September 7.