Culture
|
December 18, 2022
|
Jane Anger
Brilliant play, brilliantly acted, a laugh a minute.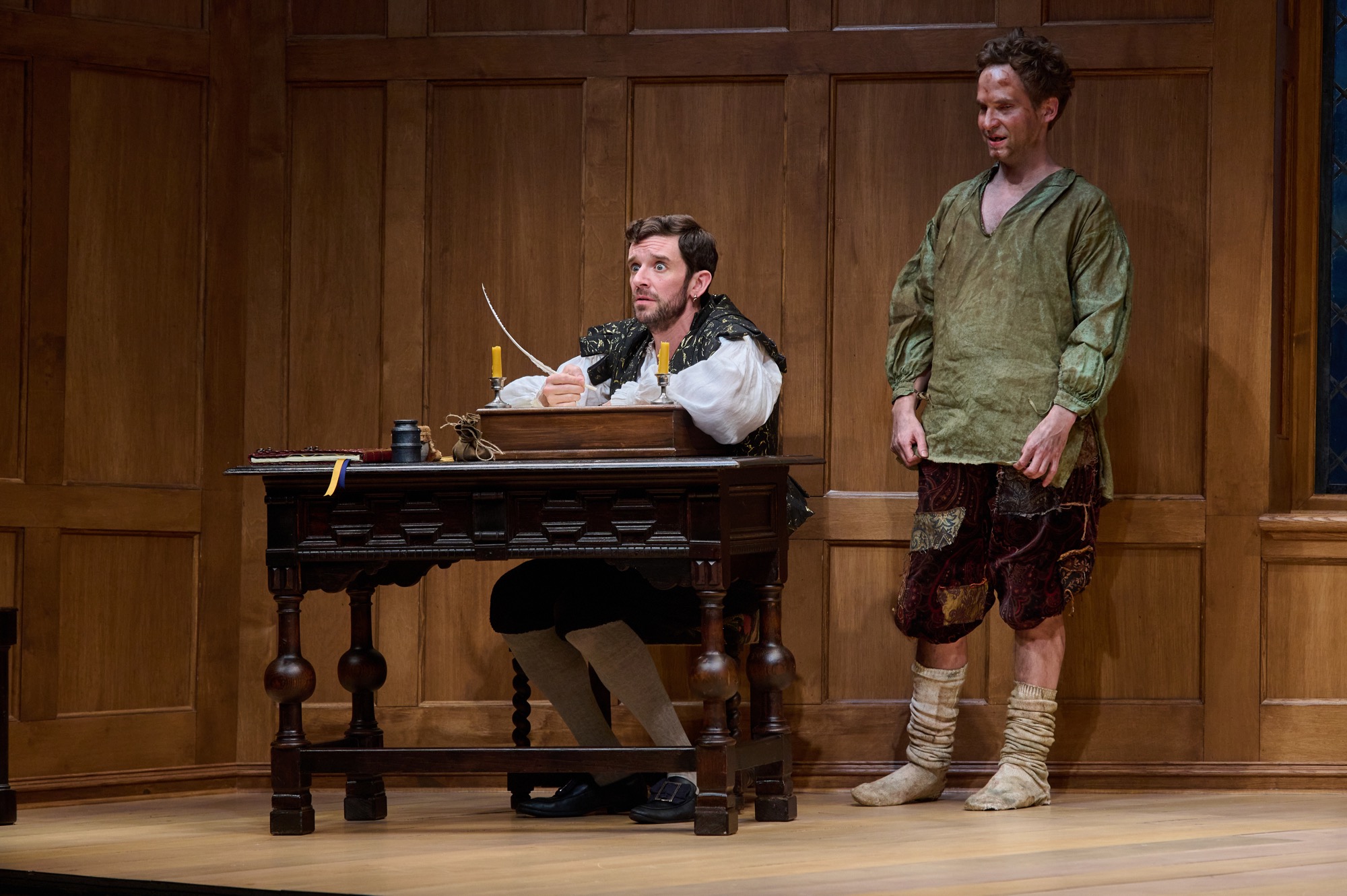 It's 1606 and Will Shakespeare (Michael Urie) has writer's block during the plague. He is stuck in quarantine with his young apprentice, Francis (Ryan Spahn). In through his window comes Jane Anger (Amelia Workman), with a desire to be a published writer, something women can't be in 1606.  In exchange for Shakespeare's help in getting her published Jane tries to assist Shakespeare in getting passed his writer's block to write King Lear. Eventually Anne Hathaway, Shakespeare's wife (Talene Monahon, who also wrote the play) also climbs through the window and the craziness gets even more nutty until she and Jane take matters into their own hands making the statement; women will win out if they take matters into their own hands.
Jane Anger is a brilliant play and the most fun I have had in the theater in years. Ninety minutes of laughter, no intermission. It is a serious topic, women's rights, explaining why Jane is angry. Monahon has written a play that goes at breakneck speed; funny, bawdy, slapstick, and makes its point.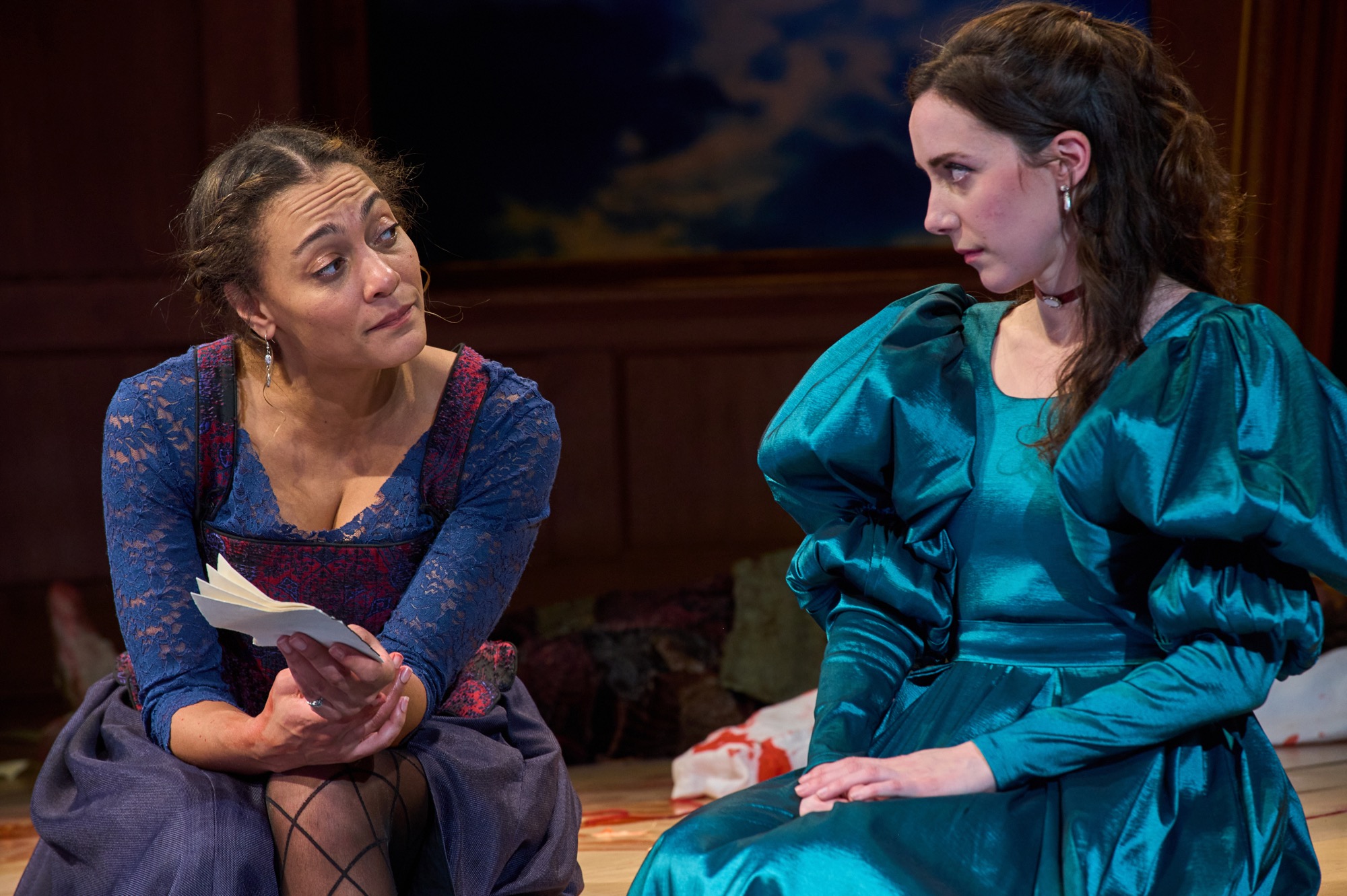 Jane Anger is directed by the talented Jess Chayes. I can just imagine rehearsals must have been fun as the actors figured out how to use their bodies to heighten the humor of the play and yet make its serious points. Michael Urie as Shakespeare and Ryan Spahn as Francis, are both brilliant actors, able to do serious and comedy, equally well. This play allows them both to shine. They manage the humor, including slapstick comedy and bawdiness, with total grace of movement. It is amazing to see. When Spahn goes running through the audience it's hilarious. One first sees Amelia Workman as Jane Anger, when she opens the play with a monologue. It demands the thought process go to women's rights, but with humor that keeps the audience laughing. She commands attention with her great acting in every scene, not easy to do when playing opposite Urie and Spahn. Then there is Monahon who plays Anne Hathaway, and tells us not the Hollywood one. She is funny, talented and makes her point; women need rights and it is they who will demand them, and get them, no matter what they have to do. In this play that includes cutting off Shakespeare's hands. That leads to some very funny scenes, with great special effects. Which leads me to give kudos to the entire creative team.   Kristen Robinson (scenic designer), Andrea Hood (Costume Designer), Stacey Derosier (Lighting Designer), Lindsay Jones (Original Music and sound), Jeremy Chernick (Special Effects), and Sean Michael Chin (fight choreographer). 
Jane Anger will be at the Shakespeare Theatre Company's Michael Klein Theatre through January 8th. You will regret it if you miss this production. Buy your tickets today.