Jacqueline Kennedy Georgetown Walking Tour Sept. 12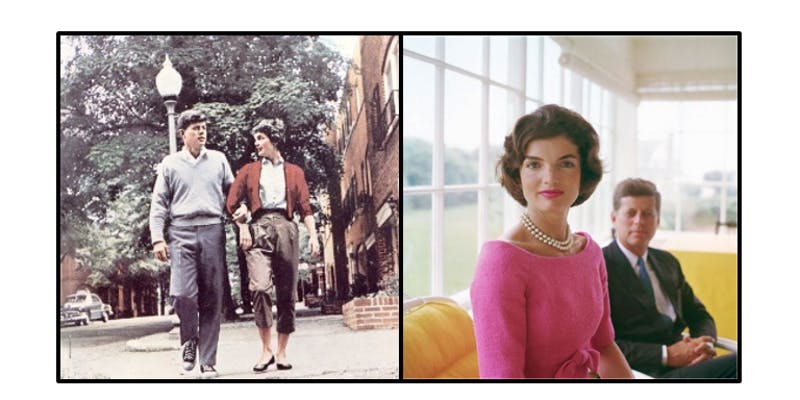 Join a guided walking tour through Georgetown on September 12, 2019 from 6:00 - 8:15 pm to see several of the most important and interesting places connected to Jacqueline Kennedy - before, during and after her White House years.
This tour officially starts at Le Pain Quotdidien at 2815 M Street in Georgetown. Purchase tickets here.
Did you know that while residing in Washington, DC Jacqueline:
- Graduated from George Washington University, class of 1951, and later took additional courses at Georgetown University.
- Worked as a newspaper reporter for the Washington Times-Herald.
- Met her future husband Jack at a Georgetown dinner party.
- Became engaged to Jack at a Georgetown tavern.
- Resided in Georgetown both before and after her White House years.
- Gave birth to her son, John Jr. at Georgetown University Hospital.
- Transformed the role of First Lady of the United States.
- Became a fashion icon and style-setter.
- Founded the White House Historical Association, remodeled the White House, hosted an Emmy-winning television program and helped save Lafayette Square from demolition.
- Designed and built a home in Middleburg, VA.
- Led the funeral arrangements and national mourning period after JFK's death.
- Was the first person to use the term "Camelot" when describing the Kennedy years.
- Supported the development of the Kennedy Center.
- And much more.
*/
Many of these events took place right in Georgetown. Come see where they actually occurred on this guided walking tour led by Robert Kelleman, the founder of the non-profit community organization Washington, DC History & Culture.