Jacobsen's Hurricane Alley Florida Home Featured on HGTV April 14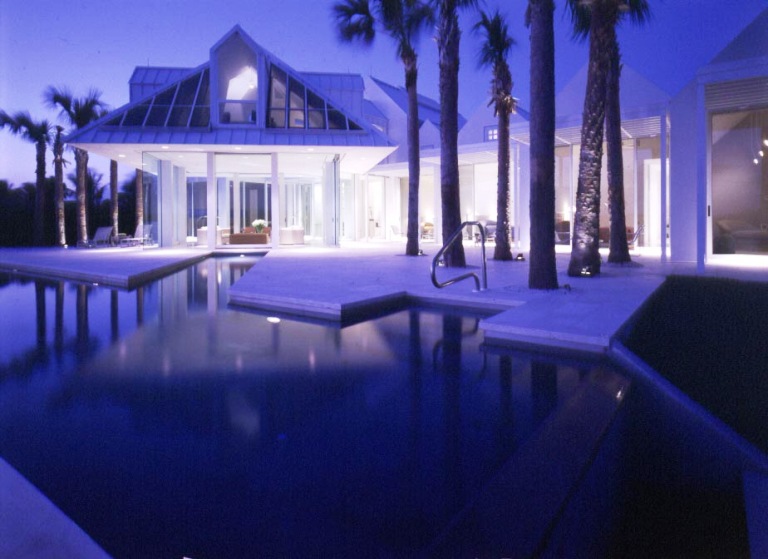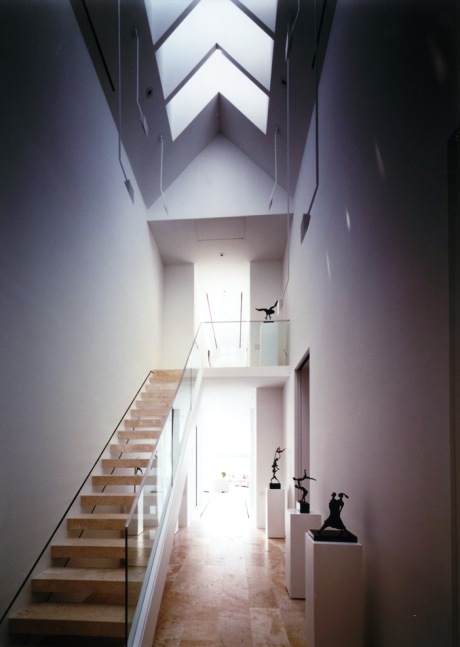 On April 14 at 8:00 pm, watch as Jacobsen Architecture designs an all-glass home in troubled and unimprovable "Hurricane Alley" in Stuart, Florida.
Simon Jacosbsen will make a guest appearance on HGTV's Extreme Homes to talk about the Wilks Residence.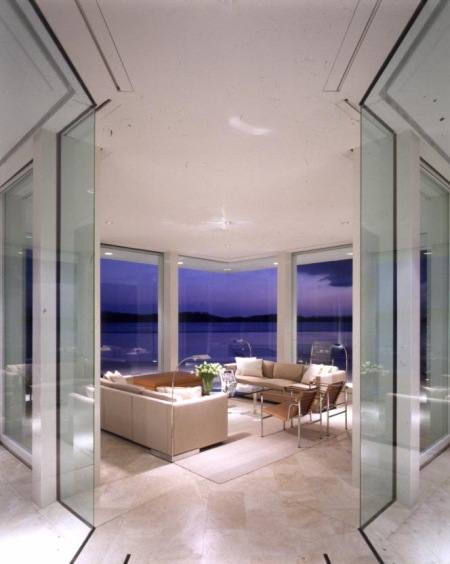 You'll recognize many signature Jacobsen design elements, but here with an eye to withstanding extreme weather conditions.
As Simon told The Georgetown Dish, "We created a multi-pavilion collection of structures unified by a common interior street that runs throughout the residence. The building's design was inspired by early 19th Century Floridian agricultural and colonial structural forms." A special freature is that the house can be quickly sealed off in the event of serious weather,"like a turtle ducking its head back in its shell."
One of the home's engineering achievements is that even though it is primarily glass with custom Jacobsen doors and windows, it meets the new strict Florida Hurricane code. All the custom designed wall and roof systems, doors and glass had to be tested privately where a high power air cannon was used to shoot 2x4s and other construction materials at it.