Jacobsen Designs Praline Bakery in Mosaic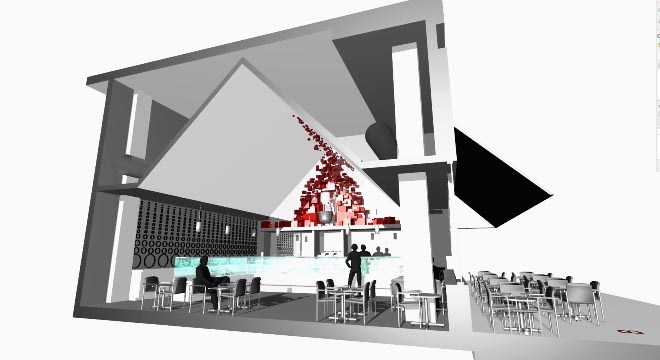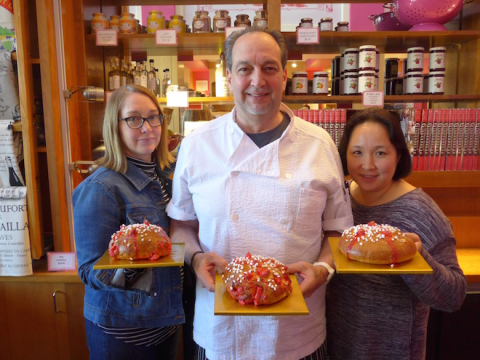 Praline Bakery of Bethesda has hired Jacobsen Architecture, LLC to create the first of many new but smaller "Praline 2.0" bakeries in the Mosaic District of Fairfax, VA.
For those not yet acquainted with Praline, you must go immediately. Far and away the best bakery and bistro in the Washington, DC area. Praline is celebrating it's 10th birthday next week, on April 20th. Croissants for breakfast, crepes for lunch, and steak frites for dinner. Don't forget to try the walnut dacquoise!
Authentic French pastries, macarons, breads, cakes, and their signature praline brioche, in honor of chef Patrick Musel's home town of Lyon. Yes, that's the same Patrick Musel from The White House. Joining him and his stellar team of bakers are Susan Limb (also from the First Family's pastry kitchen) and Ally Bolin, children's book editor, turned pastry chef. A lifelong passion for baking became a business when she started at Praline after completing the pastry program at L'Academie de Cuisine (where she met Susan and Patrick). All three are now partners.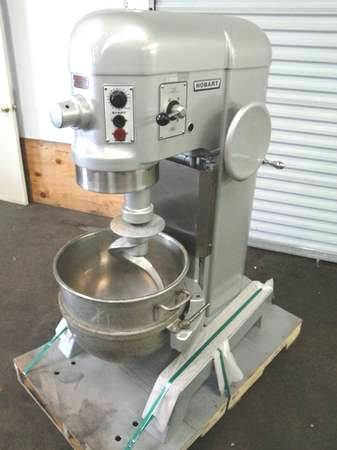 The design for "Praline 2.0" is signature Jacobsen with a centerpiece 1970's 60-quart Hobart mixer painted in the company's flagship "kissable pink." Around the mounted mixer (weighing in at 900 pounds) are 100 Praline boxes swirling from the mammoth device that extends all the way up the cathedral ceiling. As Simon Jacobsen explains, "We're redefining the store with this concept, the design showcasing the legacy work of our firm: soaring cathedral ceiling, eggcrate book shelves modified for baked goods, and a thematic sculptural element." And what better place than the vibrant district of Mosaic for this modern, whimsical confectionery. Sweet!
Praline Bakery is located at 4611 Sangamore Road in Bethesda, MD. Mosaic location (planned opening late summer 2016) is 2985 District Avenue, Suite 140, Fairfax, VA.