Jacob Lawrence Exhibit at The Phillips Collection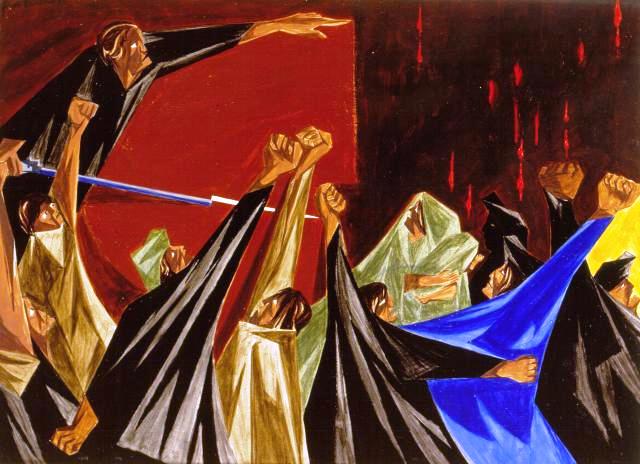 From January 9 through August 10, 2015, The Phillips Collection is hosting an exhibition of the paintings of Jacob Lawrence. Among the best-known 20th century African-American , Lawrence gained national recognition with his 60-panel Migration Series, painted on cardboard.
Produced between 1954 and 1956, Jacob Lawrence's Struggle series illustrates scenes from American history, chronicling events from the Revolutionary War through the great westward expansion of 1817. This exhibition, which brings together 12 panels from the private collection of Harvey and Harvey-Ann Ross, presents a rare glimpse into the artist's narrative invention at mid-century while considering the significance of his Struggle series.
The Phillips Collection is located at 1600 21st Street NW.