Jackie Kennedy's Georgetown Aug. 16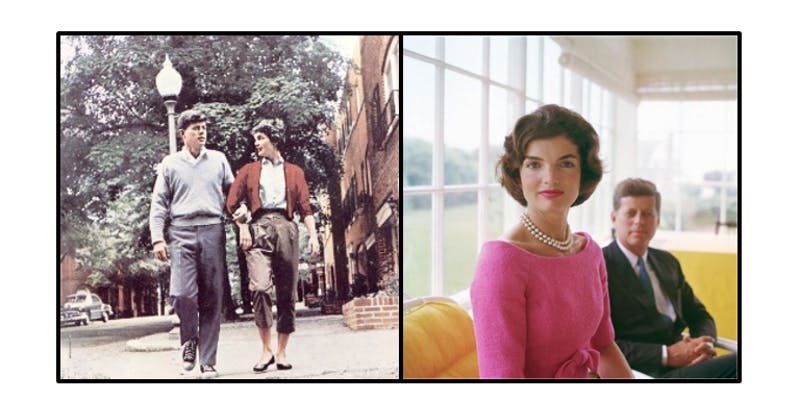 Join Washington, DC History & Culture August 16, 2018 from 6:00 to 8:15 pm on a guided walking tour through Georgetown to see several of the most interesting places connected to Jackie Kennedy - before, during and after her White House years.Did you know that while residing in Washington, DC Jacqueline: - Graduated from George Washington University, class of 1951, and later took additional courses at Georgetown University. - Worked as a newspaper reporter and photographer for the Washington Times-Herald. - Met her future husband Jack at a Georgetown dinner party. - Became engaged to Jack at a Georgetown tavern. - Resided in Georgetown both before and after the White House years. - Gave birth to her son, John Jr. at Georgetown University Hospital. - Served as, and transformed the role of First Lady of the United States. - Became a fashion icon and style-setter. - Remodeled the White House, founded the White House Historical Association, hosted an Emmy-winning television program and helped save Lafayette Square from demolition. - Supported the development of the Kennedy Center. - Laid to reside beside her husband, President John F. Kennedy, at Arlington National Cemetery. Many of these events took place right in Georgetown. Come see where they actually occurred on this guided walking tour led by Robert Kelleman, founder of Washington, DC History & Culture. Registration: As this is a limited space event (and to reduce "no shows") there is a $8.00 per person registration fee to participate in this tour, with proceeds supporting Washington, DC History & Culture non-profit community programs. Full refund if the event is cancelled or if you change your RSVP to "no" at least 72 hours beforehand. Purchase tickets here. Weather: This event will take place light rain (sprinkles) or shine.
*/
Meeting Point: Outside of Le Pain Quotidien - 2815 M Street NW.
Ending Point: Georgetown, just a few blocks from original starting point.