Jack Rose Dining Saloon Hosts Fundraiser for Horton's Kids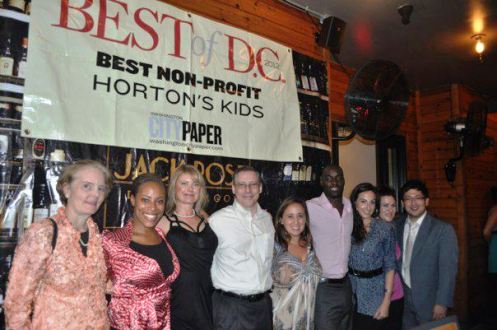 On Tuesday evening, Jack Rose Dining Saloon hosted a back-to-school fundraiser on their rooftop terrace to help Horton's Kids get ready for school.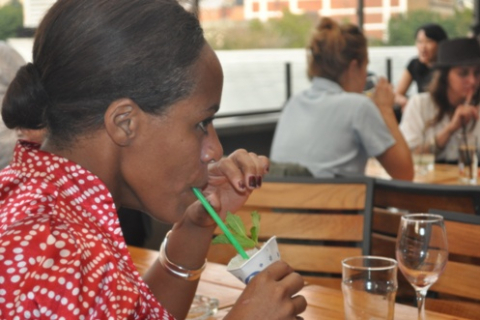 Despite a torrential rainstorm, folks ventured out to show their support and help raise $1,350 for the children to get school supplies and shoes. Jack Rose Dining Saloon generously donated 10% of the ring total to Horton's Kids, provided the space and created food and drink specials. Most enjoyable were the Mint Julep Snow Cones and the intriguing cocktail menu created by their mixologist. Tasty sandwiches from the grill, along with half-price grilled shrimp and chicken wings kept everyone satisfied.
Horton's Kids, a 501c3, serves the most at-risk families of Washington, D.C., 100% of whom come from Ward 8. Horton's Kids is the 2011 Winner of The Washington Post Award for Excellence in Nonprofit Management.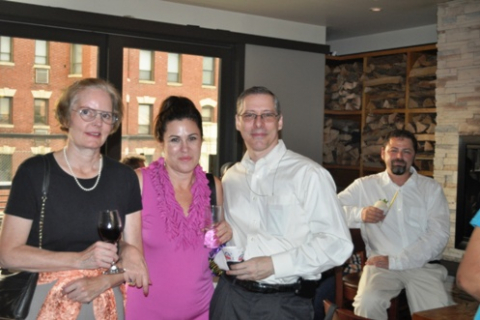 Janine Schoonover of JSW Group organized the event pro bono along with Adra Williams and Joseph Otim of OtimWilliams.
Horton's Kids will be hosting their annual Give Back & Give Thanks Gala at House of Sweden on November 14, 2012. Bill Starrels, Hope Solomon, Jim Wilcox and Janine Schoonover are all serving as co-chairs representing the Georgetown community. Celebrity Chef Spike Mendelsohn will be the master of ceremonies.
Visit Horton's Kids for more information and to make a donation.