Jack Evans offers winning strategies as special election approaches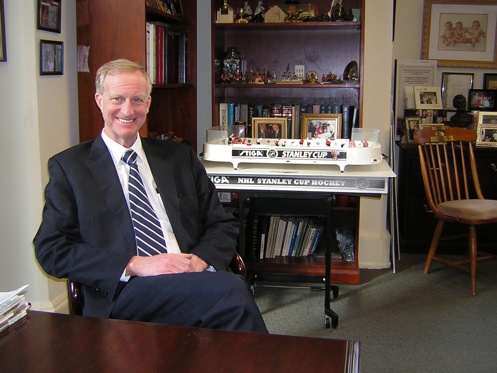 He won't endorse a candidate ("I have too many friends in the race."), but Councilmember Jack Evans knows something about what it takes to win a Special Election to the D.C. Council, like the one April 26 to fill the At-large vacancy left by Kwame Brown's promotion to Council Chairman.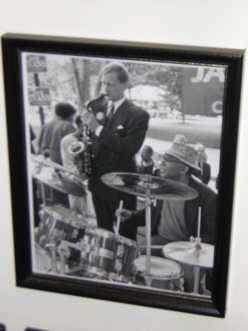 Evans beat a field of 16 candidates when he won the race for his current seat 20 years ago in a special election in 1991. The seat opened up when popular Ward 2 Councilmember John A. Wilson (for whom city hall is named) was elected Council Chairman.
With very low turnout expected, winning elections such as these can turn on a few ballots. "You can probably win this race with 5,000 votes," Evans said. That's fewer than one percent of the D.C. population and less than one-fifth of the residential population of Georgetown. Yet a candidate's message has to travel city-wide in this At-large contest.
Elections like these are literally a matter of identifying individual voters and making sure supporters get to the polls, Evans says.
"You look at the high-voting precincts and the 'super voters,'" Evans says. "You need to call them -- and I don't mean robo calls, which everyone hates -- you need to call them individually and on election day and make sure they vote."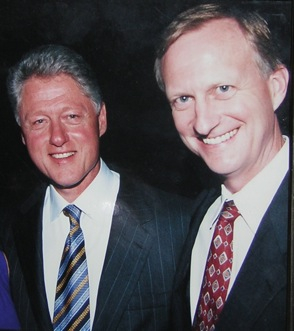 But before then, Evans says, two factors are essential -- money and message. "You can immediately break out of the pack with strong fundraising. Then, the media start writing about you," he said. In this regard, Interim Councilmember Sekou Biddle and Jacque Patterson have "gotten themselves ahead," Evans said.
Next, he said, a candidate needs a message that cuts through the noise. "You have to figure out a way to distinguish yourself," he said. "I went out there as an anti-development candidate. I said developers were Great Satans. That was my approach at the time."
Sitting comfortably in his sunny Council office with a foosball table behind him, Evans says of that earlier message, "It's hard to believe now, but it got attention."
Finally, Evans says, you have to "do an Adrian Fenty," and "knock on all the doors." Evans estimates his own data base of voters is in the tens of thousands, and that he could probably persuade 5,000 to go to the polls with a phone call. "It's a little different in a city-wide race," he said, but the principles are the same.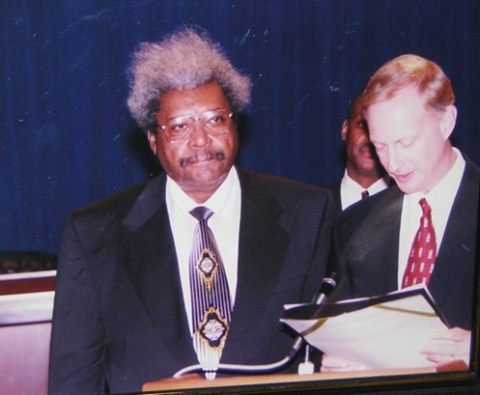 Choose a simple sign, and keep it up, Evans said. His minimalist fire-engine red sign is a staple of D.C. campaigns -- so reliable as a campaign vehicle that the environmentally-minded councilmember once re-used thousands of signs from a previous election by updating them with stickers. "Red is visible. I started out with the idea of a blue sign but someone talked me out of it," he says. Red was used by John F. Kennedy, Jesse Jackson and Chuck Robb, who was popular at the time. "Now I guess it's a Republican color," an affiliation Evans resists.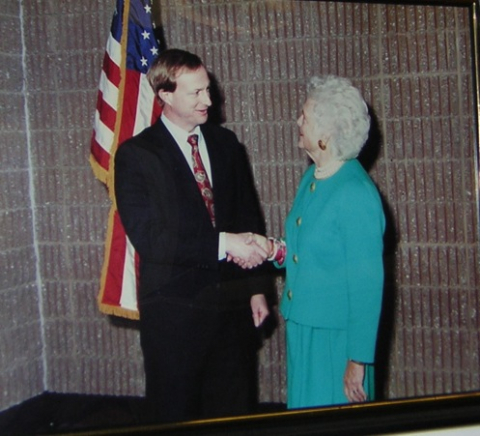 But more importantly, avoid slogans on signs. "The only time I used a slogan, we lost," he says. "I can't even remember what the slogan was. See what I mean?"
The Georgetown Dish and The Georgetown Current will co-host a candidate debate for the Special Election Wednesday, Feb. 23 at 7:00 pm at the Social Safeway at 34th and Wisconsin Ave. NW.