Jack Evans Makes it to The Loft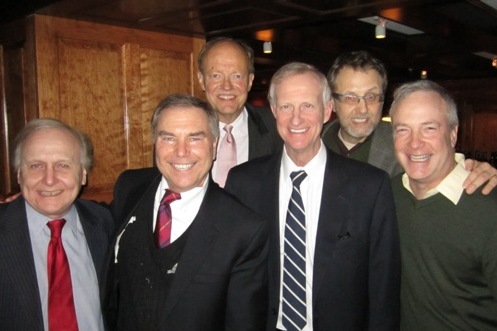 Jack Evans was first elected to the D.C. City Council from Ward 2 in 1991 and is proudly its longest-serving member. Being a successful politician means fundraising, and over these two decades, Evans has held fundraisers in all sorts of places--in people's homes and gardens, in business and law offices, in stores, bars and restaurants. But it wasn't until Monday evening that he finally made it to The Loft, the upstairs space, "reminiscent of an English pub," at The Hamilton, the brand-new, never-closed restaurant, bar, performance space at 14 & F Streets, NW.
Evans return four another four years is all-but-certain because he has no opponent in the upcoming primary and general elections. Therefore, he can concentrate on being councilmember and being positive. "We have a good story to tell," he told the friends, supporters and staff gathered for his constituent services fund. And indeed he can, as he points to the robust District budget and the many development projects underway in Ward 2 and across the city.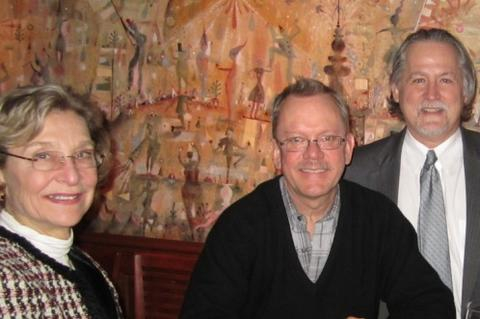 The very appreciative group at The Loft included lawyers Don Dinan, Bill Hall and Dennis Bass, businessman Ted Vogel, current staffmembers Schannette Grant, Windy Abdul-Rahim, Sarina Loy and her daughter Dannie and Sherri Kimbel plus former staffmember John Ralls. Newer members of the Jack fan club were Tim Christensen, Barry Hart, Mimi Higgins and Bob Kimbel.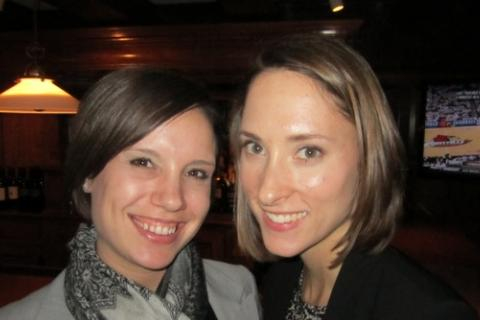 With his 'good story,' friends and supporters, top-notch staff and no opposition, Evans surely can appreciate his lofty status as the luckiest person in DC politics.