Jack Evans, Georgetown's Own, Announces for Mayor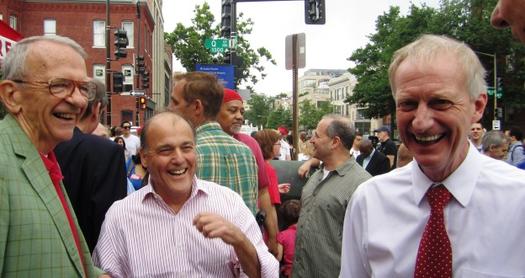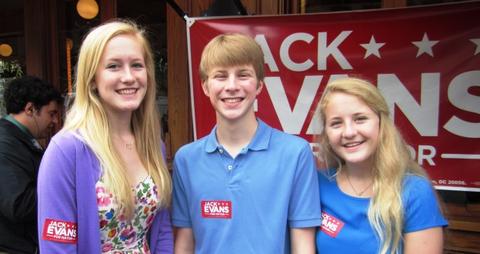 Jack Evans, the District longest-serving councilmember, Georgetown resident and father of 16-year-old triplets, launched his campaign for District of Columbia mayor on Saturday. To a large crowd of supporters, reporters and passersby, he stood in front of a new, crowded restaurant, Le Diplomate at 14 and Q Streets, NW, in bustling Logan Circle that no longer bares any trace of the riots of 1968.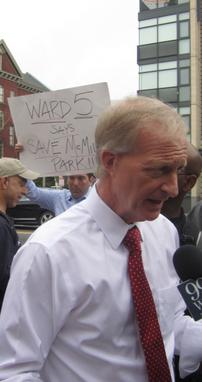 Starting on time at 10:00 am, Evans talked about the "rich tapestry of people, of multiculturalism, of diverse neighborhoods with common needs, common goals, and common bonds, and of abundant local charisma and charm" of the city he wants to lead. He pledged to make the District the "most admired and well-governed city in the United States" with innovative technology, ethical and transparent government, full access to education, health care and jobs, support for small business, well-managed, balanced budgets "without waste and frivolity" and a "cohesive strategy to achieve statehood for the District of Columbia."
Evans greeted old friends and new supporters, kissed a canine backer, answered reporters' questions and was off and running against the two council colleagues who have already declared, Councilmembers Tommy Wells, from Ward 6, and Muriel Bowser, from Ward 4, and whomever else might jump in, including incumbent Mayor Vincent C. Gray.