Jack Evans Blast!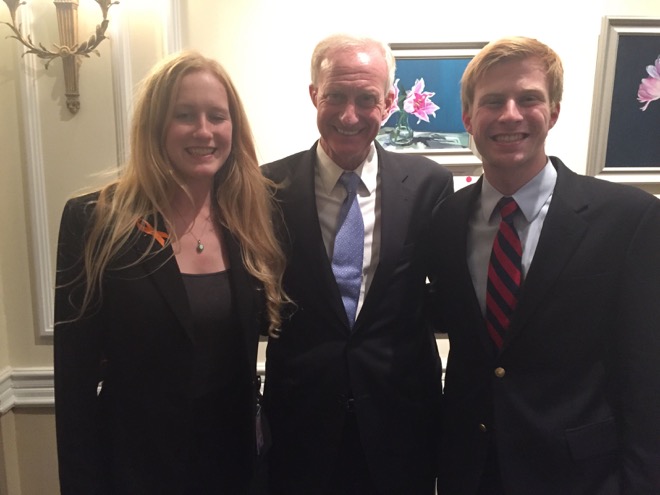 Guests at the spirited party in honor of Ward 2 DC Councilman Jack Evans didn't know whether to duck for cover or fess up to engaging in a rather boisterous evening when DC's top cop police Chief Peter Newsham showed up at The Women's National Democratic Club on Thursday night; alas, it wasn't to shut it down, but rather to join in. The evening featured cocktails, dinner and dancing to the world renowned Motown Band, "Right On." The flamboyantly costumed ten piece band is called The World's Greatest Show Band. They have played Motown, Disco, and 70's Funk dance music all over the world for dignitaries and heads of state. "Right On" is the only band in America to have played for four US Presidential Inaugurals.
A native of Pennsylvania and an honors graduate from U Penn's Wharton School with a law degree from the University of Pittsburgh Law School, Evans was elected to the DC Council in 1991 and has represented Ward 2 ever since. He has been reelected seven times with overwhelming majorities.
Currently Evans is Chair of the Council's Committee on Finance and Revenue and Chairman of the Board of Metro. He is a Presidential Elec-tor and a six time delegate to the Democratic National Convention. He co-chaired the DC presidential campaigns of Bill and Hillary Clinton and Howard Dean. He's a past Treasurer of the DC Democratic Party.