Jack Abramoff on what's wrong with Washington Tuesday at Ritz-Carlton Georgetown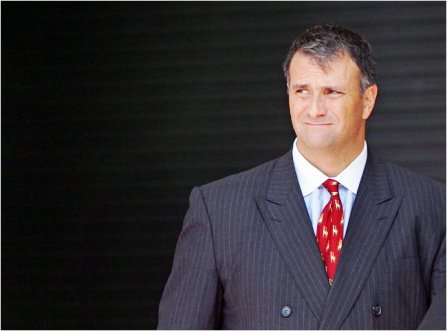 Can Washington be fixed? Jack Abramoff , the disgraced former supper lobbyist will answer this and other questions on what's wrong with [federal] Washington and what he'd do to fix it on Tuesday when he submits to Carol Joynt's penetrating brand of questions at her Q&A Café at the Ritz-Carlton Georgetown.
Image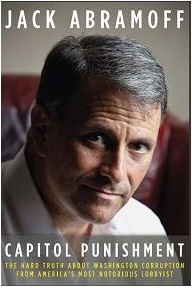 The discussion will center on Abramoff's new, tell-all book, "Capitol Punishment: The Hard Truth About Washington Corruption From America's Most Notorious Lobbyist." Abramoff is candid, even outspoken on his past actions, his conviction and imprisonment and how useless the recent reforms are. Or, as he told 60 Minutes, it hasn't "been cleaned up at all." Among other things, he wants federal term limits and bans on "pay-to-play."
This will be the 10th anniversary of the Q&A Café, which began in the back room at Nathan's (now Serendipity 3) at the corner of Wisconsin and M Streets.
For noon reservations and prix fixe $50 lunch, call 202.912.4110.