J. R. Martinez hosts National Rehabilitation Hospital Victory Awards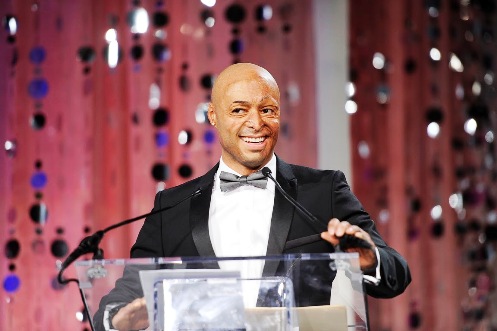 Dancing With the Stars champion, actor J. R. Martinez emceed the 25th Anniversary Gala Victory Awards® last Thursday, December 1, 2011 at the Marriott Wardman Park Hotel in Washington, D.C.
The celebration was for the National Rehabilitation Hospital (NRH), which was founded in 1986 by Ed Eckenhoff, who suffered a spinal cord injury in a motor vehicle accident during college. Eckenhoff worked for many years as an administrator at the Rehabilitation Institute of Chicago, before coming to D.C. to build NRH. He retired as president in 2009, but continues to serve as president emeritus and works in philanthropy.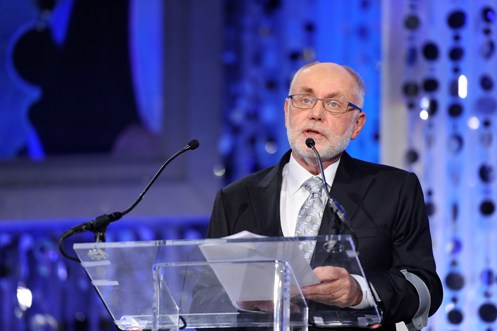 Eckenhoff was one of the Victory Awardees this year, along with four other distinguished individuals who have all overcome significant disabilities to make a contribution to society. The other honorees this year included actor Robert David Hall, from the CBS-TV show CSI: Crime Scene Investigation, who has made strides in getting disabled actors and actresses roles in Hollywood and is very active in Washington, D.C., fighting for the rights of those with disabilities; country music legend Mickey Gilley, who is performing again after suffering a near-paralyzing injury moving furniture a few years ago; U.S. snowboarder Kevin Pearce, who suffered a brain injury during a training run just before the 2010 Winter Olympics in Vancouver; and opera star Marquita Lister, from the Washington, D.C. area, and also a former NRH patient, who nearly passed away from a terrible lung infection. She was treated and helped back to full strength with the help of Robert Bunning, M.D., NRH's Associate Medical Director and director of the NRH orthopedic rehabilitation program.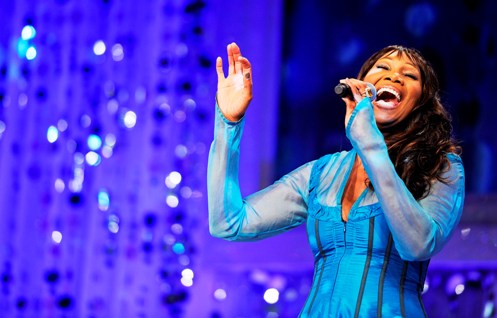 Other performers who appeared during the star-studded evening included Grammy and Dove Award winning gospel singer Yolanda Adams; two-time Grammy and seven-time Country Music Award (CMA) musician, composer and violinist Mark O'Connor, who has performed with Yo-Yo Ma; famed defense attorney Cyrus Vance, Jr., Kevin Pearce's uncle, who presented him with his Victory Award®; renowned opera star Alvy Powell, who presented Marquita Lister with her Victory Award®; and Kathleen Martinez, U.S. Assistant Secretary of Labor for Disability Employment Policy.
Notable past Victory Awardees include: Sen. Bob Dole, one of the first recipients of the prestigious award, in 1986; James Brady; Sen. Daniel Inouye; Patty Duke; Ben Vereen; Sandy Duncan; Sam Donaldson; Robert Guillaume; Kirk Douglas; Stevie Wonder; Bob Woodruff; and Sen. Tim Johnson.