It's Restaurant Week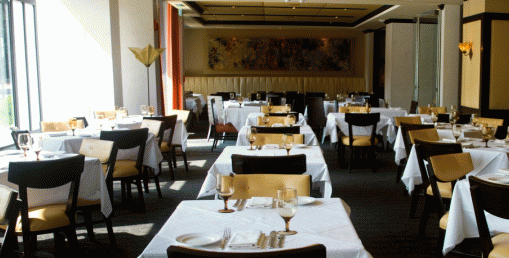 Ditch the New Year's resolutions for a week to indulge in Washington, D.C.'s culinary event of the season. Restaurant Week begins January 9th and runs through the 15th, offering hungry Washingtonians a 3-course prix fixe lunch for $20.12, or dinner option for $35.12. A number of nearby restaurants are participating in this year's Restaurant Week, some offering options that are only available during this week, so check the Restaurant Week Metro DC site for a complete list of participating restaurants and their prix fixe menus.
RIS Restaurant offers a choice of a Minnesota wild rice and duck soup with toasted almonds, a spicy shrimp tempura, or an endive, walnut and blue cheese salad as appetizer options. Their entrées include a grilled quail on creamy polenta, vegetable fusilli pasta, or cider glazed sea scallops with apple bacon sweet potatoes. The desserts are chocolate sticky toffee pudding, passion-fruit cheesecake, or RIS's famous house-made ice cream and sorbet.
Location: 2275 L Street Tel: 202.730.2500
We love Mie N Yu's brunch menu for restaurant week only available on the 14th and 15th that includes three courses of breakfast foods. Pomegranate yogurt with fresh and dried fruits is an option for the first course, with poached eggs, and banana upside down pancakes filling up the second course. The third course is your choice of a mochi ice cream, or their seasonal fruit cobbler. Mie N Yu is also one of the few restaurants to offer a four course dinner for the same price.
Location: 3125 M Street Tel: 202.333.6122
Café Milano is opting to only have a lunch option this year for restaurant week. Menu items include butternut squash soup puree with mascarpone cheese crostini to start, with homemade Parma prosciutto and ricotta cheese ravioli or a roasted chicken breast in a lemon caper sauce as entrees. Ending on a sweet note Café Milano is offering a classic tiramisu or a Nutella and espresso ricotta cheesecake.
Location: 3251 Prospect Street Tel: 202.331.6183