It's Not Too Late --Yet!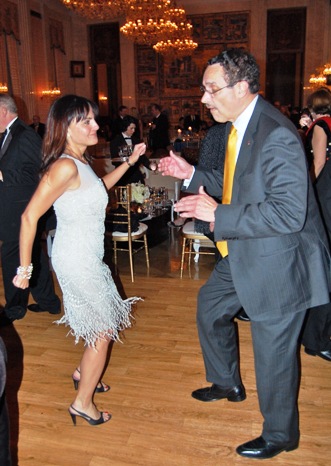 Get your tickets for a fabulous evening at the Embassy of the Russian Federation to celebrate Georgetown and to support the Citizens Association of Georgetown (CAG) -- which keeps Georgetown safe, beautiful, and connected. Join CAG Friday evening, October 26, from 7:00 -11:00 pm for an evening of "Putting on the Glitz" at the Embassy of the Russian Federation. Russian Ambassador and Mrs. Sergey Kislyak open their doors once again to support CAG, as hosts of the annual Georgetown Gala, offering up an evening of Russian caviar and vodka, dining and dancing, and community celebration.
The evening's Honorary Chairs are Ambassador and Mrs. Kislyak along with Senator and Mrs. Roy Blunt, Senator John Kerry and Teresa Heinz, Senator and Mrs. Joe Lieberman, the Honorable Selwa Roosevelt, Georgetown University President John J. DeGioia, Mark Ein, and Hugh Newell Jacobsen.
For more information and/or to request an invitation, please call CAG at 202.337.7313 or visit www.CAGTown.org
Embassy of the Russian Federation is located at 2650 Wisconsin Avenue.