It's Magic For America's Promise Alliance Gala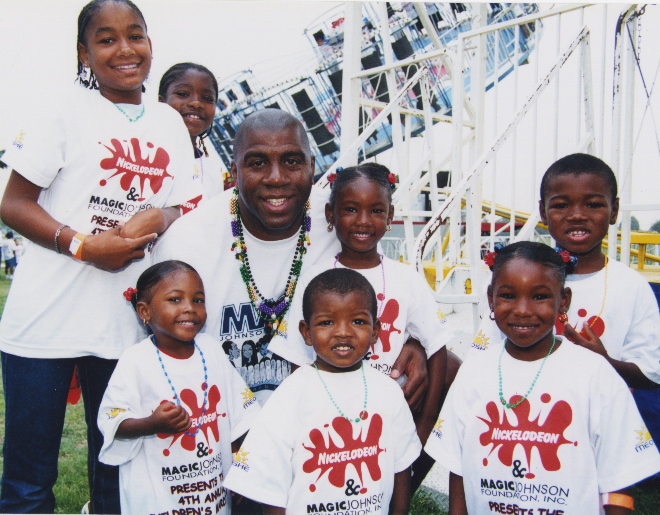 America's Promise Alliance, the largest network of national organizations dedicated to improving the lives of children and youth, will honor the CEO of a company that has given $1 billion for education; the director of the largest adolescent health center in the U.S., the CEO of a public media organization dedicated to increasing the nation's high school graduation rate; and a former NBA player and philanthropist whose work benefits underserved youth and communities.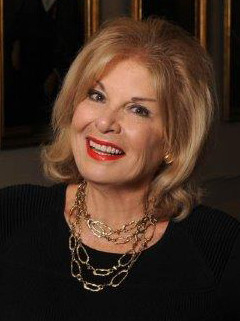 Hundreds of business, civic and community leaders will attend the 2nd annual Promise Night on Wednesday, April 20, 2016 at the Howard Theatre in Washington, D.C.
General Colin L. Powell, founding chair of America's Promise, and Mrs. Alma J. Powell, current board chair, will present the Promise of America Awards.
"Our honorees are extraordinary leaders in their fields, pulling out all the stops to make the promise of America real for every child," said Mrs. Powell. "We look forward to celebrating their successes, following their careers and their example as they continue to do all they can to help children reach their full potential."
The honorees:
• Brian Cornell, chairman and CEO, Target – Mr. Cornell is responsible for Target's global business, including more than 1,800 stores and Target.com, more than 347,000 team members and millions of guests. This year through its corporate social responsibility efforts, Target reached its goal to give $1 billion for education, providing books, school supplies, food, field trips and more to students and schools across the U.S. and around the world.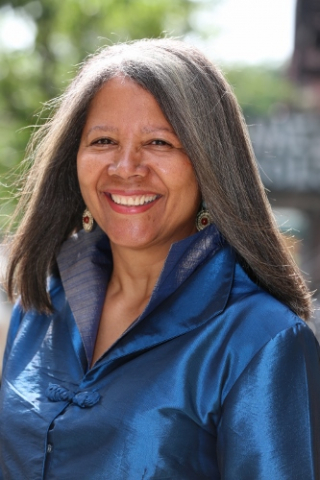 • Angela Diaz, MD, MPH, director, Mount Sinai Adolescent Health Center – A renowned professor of pediatrics and preventive medicine at the Icahn School of Medicine at Mount Sinai in New York City, Dr. Diaz, a former White House fellow, also directs the Mount Sinai Adolescent Health Center. The Center provides comprehensive, confidential, and integrated primary, sexual and reproductive, mental, dental, and optical health care, as well as health education, to adolescent and young adults. Under her leadership, the center has become one of the largest adolescent-specific health centers in the U.S., providing free services to over 10,000 primarily low-income young people each year.\
• Patricia de Stacy Harrison, president and CEO, Corporation for Public Broadcasting - Ms. Harrison has strengthened public service media through the strategic focus of CPB in three important areas -- digital diversity and dialogue -- particularly investing in local community engagement, partnerships and service. In 2011, Ms. Harrison initiated American Graduate: Let's Make It Happen, a nationwide public media initiative to help communities across the country identify and implement solutions to the high school dropout crisis. To date, 128 stations in over 40 states, Washington, D.C. and Puerto Rico, are working with more than 1,400 local partners and schools to encourage students to stay on track to graduation.
• Earvin "Magic" Johnson, chairman and CEO, Magic Johnson Enterprises – As one of the most powerful African-American businessmen in the world, Mr. Johnson has successfully parlayed his skills and tenacity on the basketball court into a company that provides high-quality products, services and initiatives that focus primarily on ethnically diverse and underserved urban communities. His extensive work as chairman and founder of the Magic Johnson Foundation to benefit children includes the Taylor Michaels Scholarship, now supporting 160 students, HIV/AIDS awareness and prevention programs, and community empowerment centers.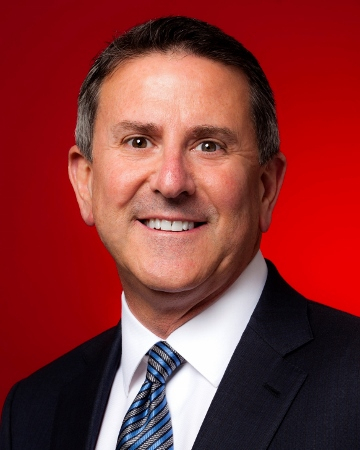 "Recent gains in graduation rates are the result of hard work by millions of young people, their parents, educators and people from every sector, including our honorees, who have come together to create brighter futures for young people all across the country," said John Gomperts, president & CEO of America's Promise and gala host.
The Promise of America Awards honor champions who have answered the call of every American president for the past 40 years to fulfill the Five Promises for children and youth: caring adults, safe places, a healthy start, an effective education, and opportunities to serve.
Last year's recipients included Lamar Alexander, U.S. Senator; Wes Moore, founder, Bridge EdU; Randall Stephenson, chairman & CEO, AT&T, Inc.; and Beatrice & Anthony Welters, co-founders, AnBryce Foundation.
Learn more at www.Promise Night 2016.org
Major sponsors of Promise Night include State Farm, AT&T, Boeing, Land O'Lakes, National Cable and Telecommunications Association, National Retail Foundation and PepsiCo. America's Promise Alliance leads the nation's largest network of national organizations dedicated to improving the lives of children and youth. GradNation, the organization's signature campaign, mobilizes Americans to increase the on-time high school graduation rate to 90% by 2020 and prepare young people for postsecondary enrollment and the workforce.