It's better on the inside: an evening at Boffi with Hugh and Simon Jacobsen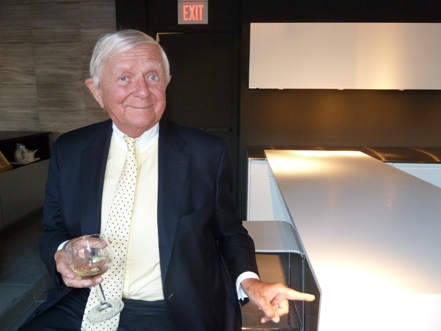 "Very seldom do I visit a site that was designed by someone else that I wish I had designed." High praise indeed from Georgetown's master architect, Hugh Newell Jacobsen upon entering Boffi Georgetown Tuesday evening for the first time.
"What they sell is basically white. Walls are painted in shadow for the products they sell, making us look good. Nothing unnecessary. Less is more still holds." Take a bow, Piero Lissoni.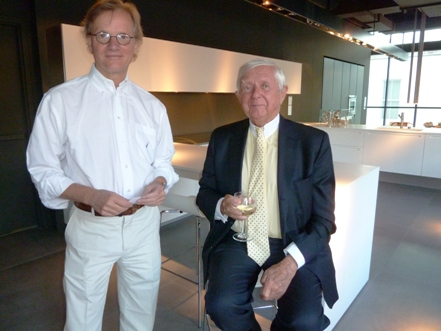 It was Boxwood Winery in Middleburg, the "marvelous new adventure" and exciting departure "from arranging baths and sinks" that brought the father and son partners of Jacobsen Architecture out for an exclusive evening of conversation and toasting with design professionals.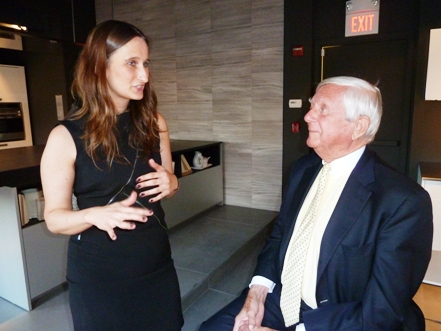 Host and showroom manager, Julia Walter introduced Rachel Martin, executive vice president of Boxwood Winery and its architects, Hugh and Simon Jacobsen.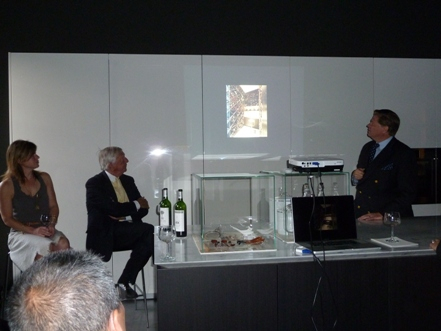 Comparing the project to a car wash, Simon explained how the underground circular cave designed to hold 5,000 cases (currently storing 2,300 cases) works. Wine is pumped throughout the winery from the fermentation tanks into the cave internally through very thin stainless steel pipes.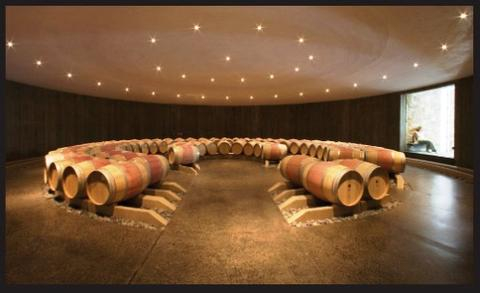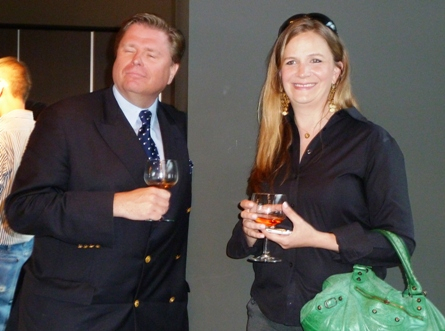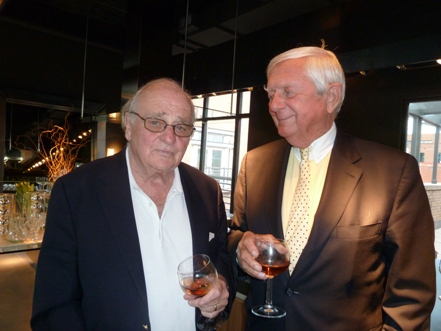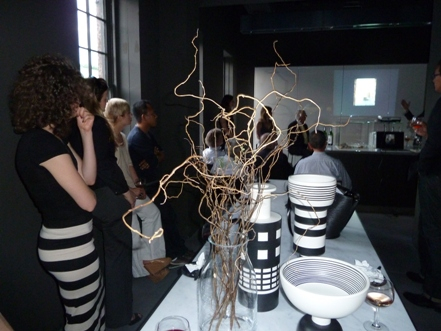 As they sipped Rose and Topiary wine from Boxwood and nibbled on charcuterie and cheese, architects and designers enjoyed a special presentation on the making of a new American landmark, local treasure and quintessential Jacobsen winery.
As Hugh has often said, "The door of entry has to say it's better on the inside." Indeed it is.