It's beginning to look a lot like Georgetown Jingle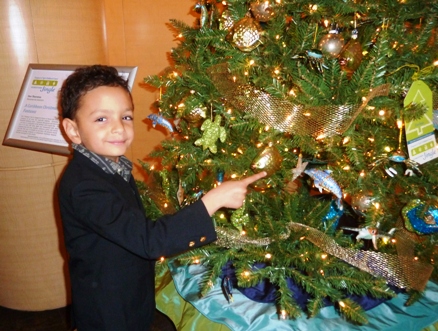 For the sixth year, top area designers have lent their talent and spirit to create 12 holiday-themed trees and vignettes for Georgetown Jingle. Started in 2006 by Four Seasons Hotel and members of the Washington design community, the Jingle raises revenue for the pediatric oncology programs at Georgetown University Hospital. Each tree is created for a patient ambassador.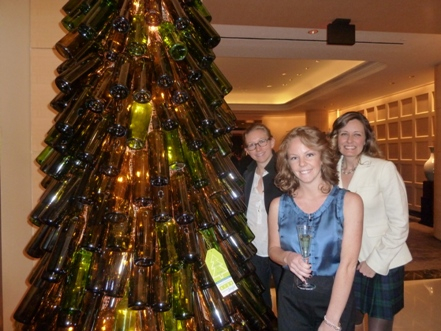 From December 1 through December 11, the trees are on display and available for pre-sale at a "buy it now" price. Early Thursday evening, "Green" Wine Bottle Tree was sold to hotel guests.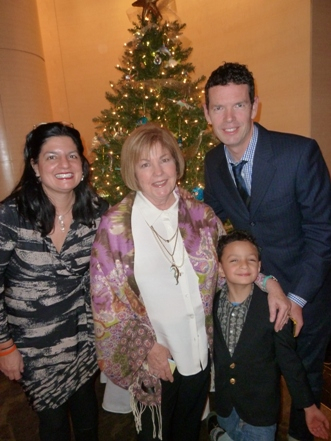 For Devan, A Caribbean Christmas Fantasea is all about sea horses and ocean life inspired by visits to "my favorite aquarium in Baltimore."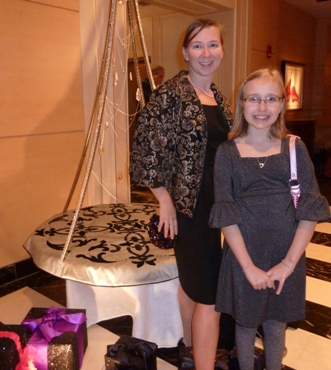 Another instant seller, Bling in the New Year, the Swarovski crusted steel tree created by Camille Beers features a Victorian-inspired skirt handcrafted by Hannah and her mother.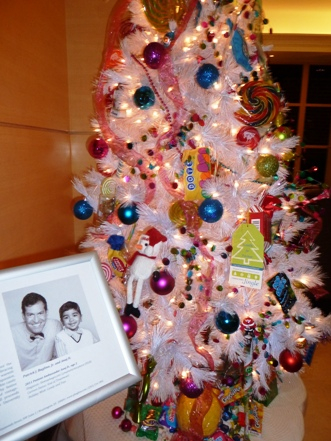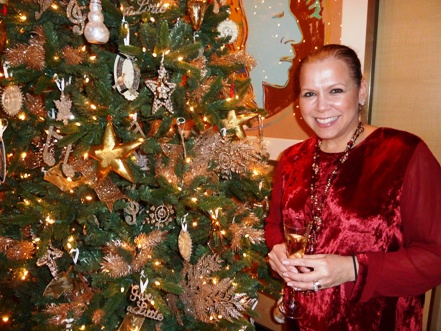 Gloria Blalock (with a little help from Pottery Barn) was inspired by her ambassador Markel and the principal of doing unto others as you would have them do unto you when she adorned The Golden Rule Tree with golden ornaments .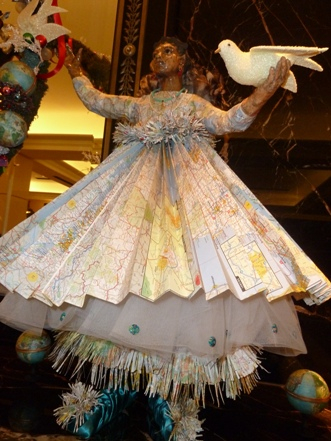 Accordion pleated paper maps and feathered wings, a whimsical homage to Peace on Earth is the creation of Shazalynn Cavin-Winfrey.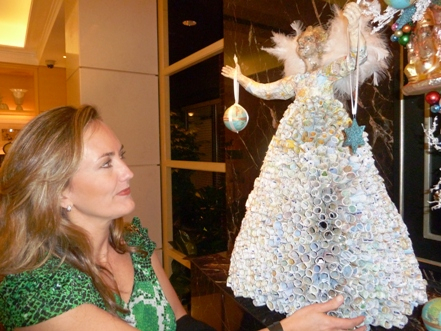 For more information about the family-friendly holiday extravaganza at Four Seasons Hotel December 11 from 4:00 to 8:00 pm, visit Georgetown Jingle.