It's All in the Details at Ezra Paul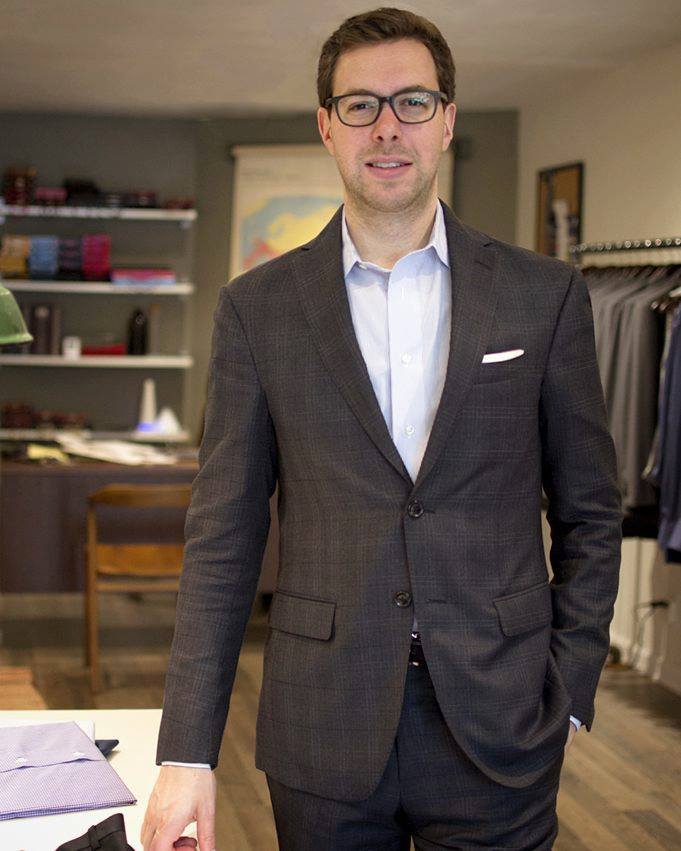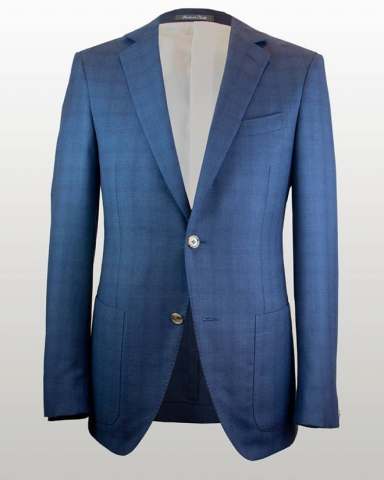 Neapolitan shoulder, half-lined, no fusing, fully canvassed. Four distinguishing suit jacket details I learned from Ezra Paul Lizio-Katzen. "Modern without being aggressive," is how this Portland, Oregon native describes his homegrown, DC-designed high-end line of men's tailored clothing because "In DC, there's seldom anything available between the basic grey suit and the flashy offerings of the international design houses. I think men in DC are interested in wearing hip, modern clothing without going off the deep end."
Inspired at 19 by a summer job at Armani in East Hampton, Ezra spent the next 15 years in men's clothing before founding his custom clothing company, Ezra Paul in 2010.
Now, with a new location in Dupont Circle, he's able to give his devoted clientele a place to peruse fabrics fabrics from the finest Italian and UK mills, including Loro Piana, Scabal, Ariston and Holland & Sherry among amny others.
All Ezra Paul outerwear, suits, sport coats, trousers, and neckwear are made in Italy. By visiting Italian mills a couple of times a year, he's able to purchase smaller lots of fabric more economically economically, which allows him to keep his price point down.
"In ready-made, he explains, "all measurements are extrapolated from either neck size (for shirts) or chest size (for suits and sport coats)." So, for customers who need a precise fit, Ezra offers custom options in addition to his ready-to-wear inventory.
Ezra Paul also carries a full line of off the rack shirts as well as custom (all made in the USA) with a dizzying amount of choices.
Incidentally, a Neapolitan shoulder is lighter than the more commonly seen heavily padded shoulder with an almost non-existent pad for better draping, especially in summer weight jackets. Cancass is the piece of fabric, traditionally horsehair, that floats inside the jacker and attached to the lining, rather than the more common standard construction where glue is used to attach the parts of the jacket. A half lining, seldom used because a full lining easily covers shoddy construction.