From Italy to Georgetown & Back Again, With Franco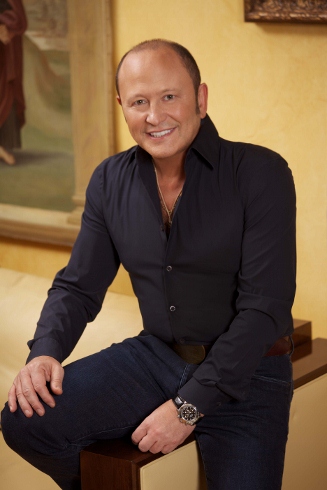 Sognando Italia television in Italy is featuring Cafe Milano owner Franco Nuschese in a production, "Dreaming of Italy," which tells the stories of famous Italians who've made a cool name for themselves in America. Ten personalities are showcased from U.S. cities including New York, Chicago, Las Vegas, San Francisco, Los Angeles, New Orleans, Houston and Miami.
Nuschese is a native of Italy's Amalfi Coast.
"Francophiles" can see the sleek production by clicking on:www.sognandoitalia.tv
For English, click on "translate."
Click on Franco's picture in the mosaic and then on "video" on the left.
For more, go to the left, click on "Protagonists," then go to "Washington – Franco Nuschese."
The show is a co-production between RTI Mediaset and The Project Productions. The episodes air on Mediaset's Rete 4 in Italy.
An Italian crew, with impossibly thin and glamorous moderator Morgan Witkin, was in Washington for nearly a week last year to film footage, which includes shots taken at Georgetown University where Franco's son, Gianfranco, is a student. There also are pictures of Cafe Milano, Franco's spacious home, events at Cafe Milano, and more.
Also, on the left is a "NIAF" tag which has scenes from the 2011 National Italian American Foundation gala, starring President Obama and California Congresswoman Nancy Pelosi (who hails from an Italian family in Baltimore but while she's in DC, stays at her condo in Georgetown). NIAF's private pre-gala dinner was held at Cafe Milano, and there are glitzy excerpts of that party, too.
Nuschese also was profiled this week by the Italian newspaper Corriere del Mezzogiorno which has distribution mainly in southern Italy.
As the world turns, the love affair between Georgetown and Italy continues.