Italians Honor One of Their Own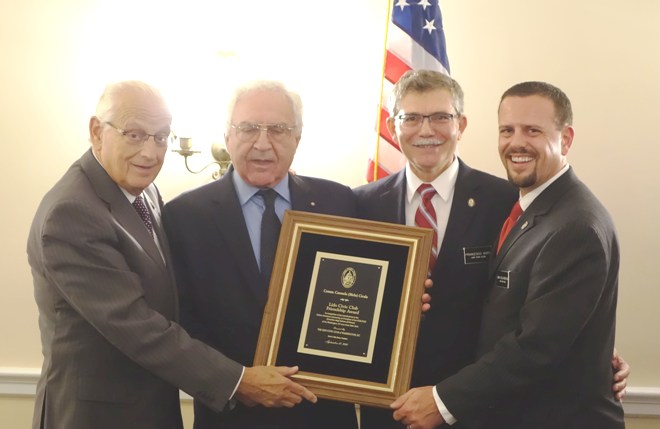 Italian-American Georgetowner Melo Cicala was honored Thursday night by The Lido Civic Club of Washington DC at a reception on Capitol Hill. Throughtout his career, Cicala has been a businessman, restaurateur, radio TV producer, journalist and interior designer.
Among the well-wishers were Rep. Bill Pascrell of New Jersey, Father Ezio Marchetto, pastor of the Holy Rosary Church, Joe Farruggio, owner of il Canale restaurant in Georgetown, Francesco Isgro, executive editor of Voce Italiana, Brian Della Rocca, president of the Lido Civic Club, and a contingent of still more Italians.
The club, established in 1929, is a civic and charitable organization that celebrates Italian America heritage. Its primary goal is assisting recent immigrants become assimilated into the ways of American business.
Cicala, who received the Lido Civic Club Friendship Award, has taken a lead in the development of many DC-area restaurants. The most recent is the Italian restaurant il Canale on 31st Street NW in Georgetown.
From 2004-2015, he served as president of Washington Committee for Italian Citizens Living Abroad. Currently, he is a member of the Directorate of AITEF, the Agency to Assist Italian Immigrants and Families, with responsibility of the United States Territory.
Born in Sicily, Cicala attended Catholic University and American University. He also has a career in radio and the entertainment industry.