It Was a Marvelous Market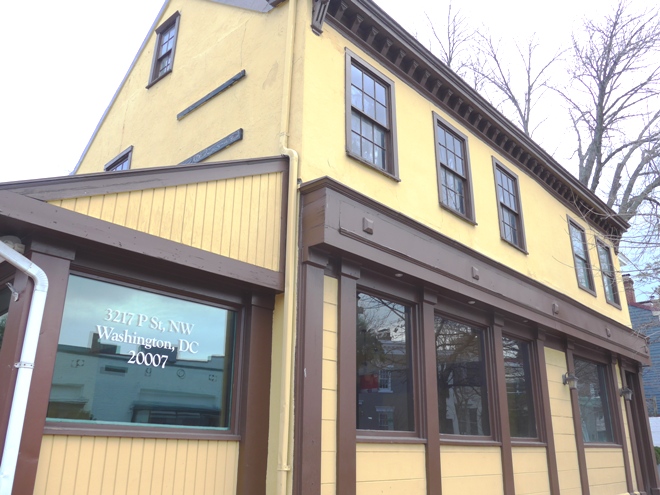 Has it really been that long? "Closed for 25 years," Daniel Mermel of Sivan Properties reminded me today, but I still miss Neam's Market.
Mermel's private, family-owned, third generation real estate business purchased the property from the Neam family last month for $6 million after a deal with another developer fell through. The roughly 10,000 square foot lot (with an approximately 6,000 square foot building) had been home to Marvelous Market from 1990 until 2014.
Sivan Properties is exploring two avenues regarding the property's future use. They're consulting with CORE and Overmyer Architects, two award-winning, Georgetown-based, architectural firms about designs that utilize the property's current mixed use zoning. And, says Mermel. "We are maintaining an ongoing discussion with the Georgetown BID, residents and business owners in the neighborhood to elicit their ideas for prospective tenants."
In the meantime, Sivan has agreed to donate the use of the parking lot for the upcoming French Market, an annual Georgetown community event sponsored by the Georgetown BID.
When Jack Neam died in 2009, T. Rees Shapiro wrote a wonderful article in The Washington Post.
"The fruit section, which always had plump berries and crisp pears in stock, no matter the season, once inspired nationally syndicated columnist Art Buchwald to compare it to a jewelry boutique and declare that "Mr. Neam . . . is to fresh fruit what Bulgari's is to jewelry."
"Blessed with an exquisite taste for precious perishables and exotic delicacies, the family filled the market with more than 60 varieties of imported cheese and 24 kinds of mustard. They carried Mennonite wheat flour, litchi nuts and papadum, a wafer-thin Indian bread."
"For more than 40 years, Jack Neam ran the most expensive market in the world. Neam's Market, a family business at the confluence of Wisconsin Avenue and P Street in Georgetown, was the have-it-all grocery for Washington's establishment before Dean & DeLuca and Sutton Place Gourmet became part of the culinary vocabulary." "Jackie Kennedy had a charge account at Neam's while her husband was president, but he cut her off for spending too much at the market."
It was worth a walk down P Street to see Nancy and Henry Kissinger carrying Neam's bags. The Mellons, the Harrimans, and the Vanderbilts shopped there too.
Neam's was in the 1985 film "Heartburn," and director Mike Nichols chose Jack (over his brothers) as a butcher serving Meryl Streep. "He used to say Meryl Streep co-starred in his movie," said his daughter, Amelia Neam.
Here's hoping the new occupants of 3215-3217 P Street will enrich our neighborhood in the spirit of Neam's.